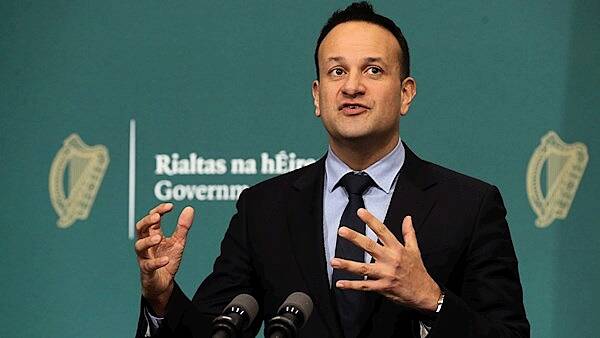 Digital Desk Staff
A plan to reform the insurance sector has been given the go-ahead by Government to make the sector more competitive and consumer friendly.
The Action Plan for Insurance Reform was announced today, setting out 66 methods to bring insurance costs down for consumers and businesses and to prevent fraud.
The plan includes replacing the Book of Quantum, which is used to determine the level of compensation appropriate for a specific injury, for new guidelines on personal injury awards.
It will also seek to enhance the role of the Personal Injuries Assessment Board and examine the duty of care to give greater protection to consumers.
The National Claims Information Database will be made more transparent as part of the process, while the need for capping personal injury claims will also be examined.
Part of this will also include making the offence of perjury easier to prosecute in order to deter people from making false claims.
Dual pricing will also be looked into, with a Government office being set up to encourage greater competition within the sector, while the plan also hopes to strengthen the enforcement powers of the Competition and Consumer Protection Commission.
Speaking at the launch of the Action Plan, Tánaiste Leo Varadkar said insurance reform is one of his top priorities, adding the cost and availability of insurance has been an issue facing consumers, businesses, and community and voluntary groups for "far too long".
Minister for Finance Paschal Donohoe added an all-of-government approach is needed in order for the reforms to be successful.
"Implementing these reforms will not be without challenge however our new approach provides the best basis for providing positive outcomes for consumers, in turn delivering wider social and economic benefits," Minister Donohoe said.
The plans have been welcomed by Brokers Ireland, but stressed the need for the reforms to be followed through with.
Director of General Insurance with Brokers Ireland, Cathie Shannon said: "Many great intentions in the area of insurance reform have remained unachieved simply because [an all-government] approach has not existed until now."