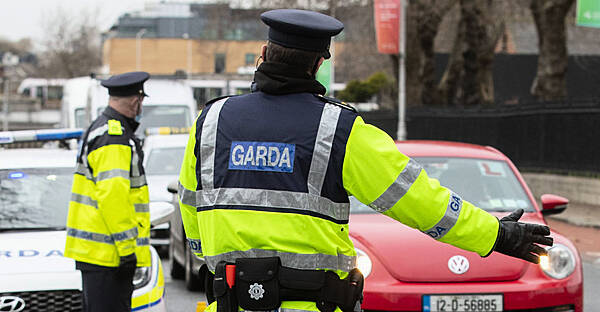 James Cox
Gardaí have issued 29 Fixed Payment Notice (FPN) fines of €100 to people for breaking the 5km Covid-19 travel restrictions since Monday.
The FPN system was introduced at the start of the week.
A further eight FPNs have been issued in respect of previous alleged breaches from Friday, January 1st to Sunday, January 10th.
Gardaí also released examples of the fines issued, including the following:
Checkpoint at Sean Moore Road, Ringsend: Driver of vehicle stated that he and two passengers travelled from Co Meath to collect 'burgers' from a takeaway restaurant in Dublin 4 having travelled approximately 80km from home. All three occupants of car received a FPN.
Checkpoint in Middleton: Female driver was requested to return home. Subsequently, the driver was observed at a beach amenity outside the 5km limit. Driver acknowledged she was breaching Covid regulations and offered no further reasonable excuse.
Carrick Galway: Two cyclists stopped, not from same household, no social distancing, or face coverings, 19km from home and in another county. Claimed reasonable excuse of physical exercise, but were outside 5km applicable limit.
North County Dublin: Four persons observed leaving rear of gym. Further examination included speaking with two gym instructors who claimed to be working from the gym as no Internet at home to conduct online sessions — six FPNs issued.
Waterford city: Male stopped walking on the street, said he had been out for food and then to see friends on the other side of the city — no reasonable excuse.
Checkpoint outside Cork city: Male and female not from same household stopped while driving and claimed to be travelling to visit elderly relative. On completion of checkpoint a few minutes later gardaí patrolled local amenity car park and found the same driver. He had not travelled to visit elderly relative, had no reasonable excuse and was outside 5km limit for physical exercise. Both car occupants issued FPNs.