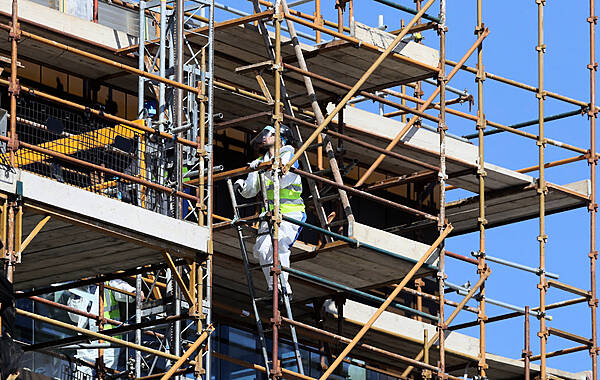 Vivienne Clarke
"Nixer" work will continue to take place if the Government does not provide clarity to the construction sector regarding its reopening, the director general of the Construction Industry Federation (CIF) has warned.
The term "nixer" generally refers to part-time work which is not reported to relevant authorities such as Revenue for taxation purposes.
Tom Parlon warned that people will take chances if the Government does not give a clear indication of when the sector can reopen.
Speaking on RTÉ radio's Today with Claire Byrne show, Mr Parlon said that anecdotally he had heard that a lot of construction workers were "out doing nixers" locally, which was "a hell of a lot less safe" than on a regulated site.
Mr Parlon said the construction sector was open all over the world, including in the UK, across Europe and in the USA.
'Evidence-based'
Construction is a safe sector, Mr Parlon insisted. "I don't want to be whining, this decision should be evidence-based," he said.
Mr Parlon pointed out that 40 per cent of construction sites remained open as they were deemed "essential", but there had been only 42 cases of Covid-19 because the sector had safe processes in place.
Frustration was "boiling over" in the sector, he said, but he remained hopeful that "common sense will prevail."
Construction companies had kept on key staff who they were paying and there would be "serious" layoffs and redundancies if sites could not reopen.