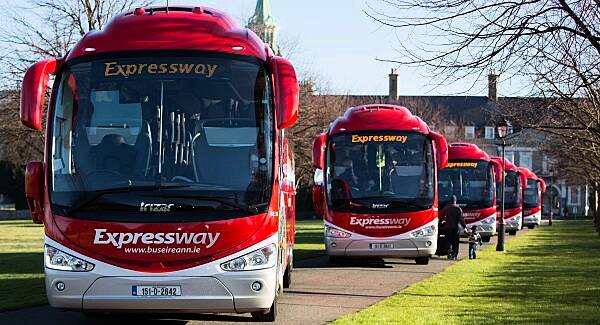 Bus Éireann has apologised for dozens of cancellations to its services on Sunday.
The company blamed "operational issues" and advised customers to check for updates on Twitter.
Counties Sligo, Mayo and Galway are among the worst hit by the cancellations. Some Expressway services from Cork, Kerry and Waterford are also affected.
We regret to inform our customers that due to operational issues the following services have been cancelled

24/07/2022 – Expressway

10.50 Route 40 from Tralee to Cork
14.30 Route 40 from Cork to Tralee

We apologise for any inconvenience caused

— Bus Éireann (@Buseireann) July 24, 2022
However, the operator says only 1.4 per cent of trips will be cancelled by the end of Sunday.
One round trip from Tralee to Dublin has been cancelled, affecting Kerry fans heading to the All-Ireland final.
The company cited challenges in recruitment and driver unavailability as prominent reasons for cancellations and delays.