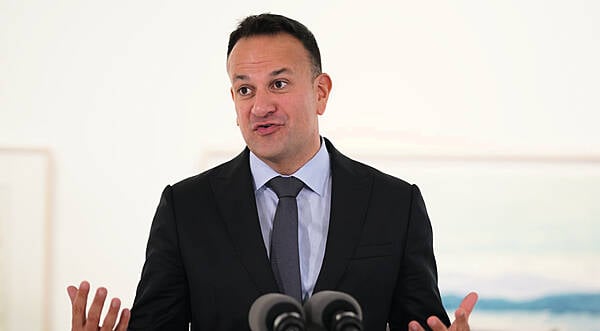 By Gráinne Ní Aodha, PA
Tech companies may have expanded "a little bit too quickly", the Tánaiste has said after two tech giants announced significant layoffs.
It has emerged that Twitter is to let a significant number of staff go – reported to be as high as half its workforce – as part of tech billionaire Elon Musk's dramatic takeover of the social media giant.
This announcement is just a day after the financial company Stripe, owned by Limerick brothers and co-founders Patrick and John Collison, announced that it would cut its global workforce by 14 per cent.
"We over-hired for the world we're in," the brothers wrote to staff in an email on Thursday.
Speaking from Singapore while on a trade mission, Leo Varadkar said his thoughts were with the employees at Stripe and Twitter who will lose their jobs.
"Tech companies expanded very quickly, probably expanded a little bit too quickly in the past year or two, and as a result they now have to lay off some staff," the enterprise minister told CNBC.
"But the number of vacancies in the sector still outweighs the number of people who are looking for employment, so even a slowdown or a downturn in the tech sector I think still means that you'll have some very successful companies making profits and a lot of people working in that sector."
Mr Varadkar also said that Ireland had been "careful" not to become over-reliant on any one sector.
"Tech is really big, but so is life sciences, pharmaceuticals, medical devices, and indeed our food and drink industry, and that's just the traded sector.
"So we've been careful to make sure that we don't have all our eggs in one basket and that's been part of our success story."
Employees at Twitter received an email on Friday morning advising them not to come into the office as their badge access was being suspended.
Staff have also been told that everyone will receive an email by 4pm GMT (9am PST) on Friday telling them if their job is safe or not.