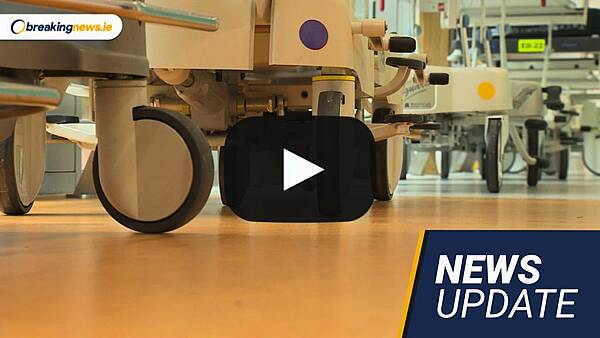 Hospital overcrowding crisis
The Cabinet is to be updated on the pressures hospitals are facing after the Minister for Health warned that the situation is likely to get worse in the coming weeks.
Nurses union the INMO counted a record high of 931 people waiting on hospital trolleys on Tuesday, with 767 waiting for a bed in emergency departments (EDs). The trolley count had fallen to 838 people on Wednesday.
After visiting two hospital EDs in Dublin on Tuesday, Stephen Donnelly described the winter wave of respiratory viruses as a "perfect storm", and said it was unacceptable that some people are sleeping on floors and waiting in chairs for a bed.
House price growth
House price growth eased in the second half of 2022, according to the latest report by property website Daft.ie.
The average cost of a home in the final quarter of 2022, based on prices listed on Daft.ie, was €309,941, down 0.4 per cent on the average for the third quarter of the year and 16 per cent below the Celtic Tiger peak.
Over the whole of 2022, house prices rose by 6.1 per cent, which compares with an 8.1 per cent jump in 2021, a 7.7 per cent rise in 2020 and a fall of 1.2 per cent in 2019.
Tech job losses
The Taoiseach has said there are no "early warnings" of further job cuts in the technology sector this year despite a slowdown in recent months.
Leo Varadkar said the Government will be monitoring "very closely" the performance of big tech firms in the coming months.
Mass job cuts were announced by Stripe, Meta and Twitter late last year, affecting thousands of workers in Dublin and across Ireland.