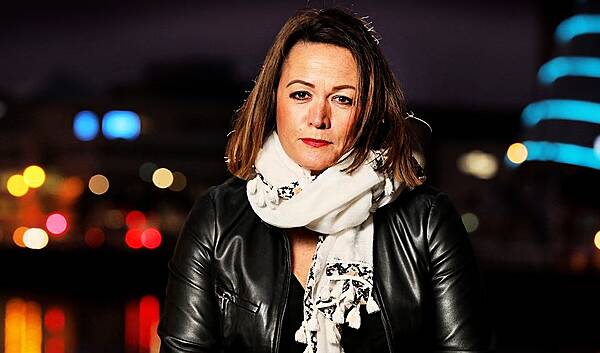 James Cox
Julian Benson, Greg O'Shea, Operation Transformation 2023 leaders, Nicola Tallant, a Nollaig Na mBan inspired performance and Toshín have been confirmed for this week's Late Late Show.
Julian Benson will talk about buying a house for Cystic Fibrosis patients and their families to stay while they are receiving treatment in hospital
Before opening the doors to this house, Julian has a big project ahead of him to renovate the house and will appeal to the public on the night for their support.
Olympian and winner of Love Island 2019 Greg O'Shea joins Ryan Tubridy on the couch to chat about rising to fame, retiring from rugby and the impact the last three years have taken on his mental health.
As Operation Transformation returned to our screens earlier this week, Tubridy will welcome this year's leaders Marie Clear, Andrea Daly, Lorraine Dempsey, Stephanie Bowden and Thomas Hynes.
With the nation transfixed by the Regency Hotel murder trial, the Sunday World's Nicola Tallant will join Tubridy to discuss how the Kinahan gang rose to become one of the biggest crime cartels in the world and how it's all come crashing down after they found themselves in the crosshairs of the US authorities.
To mark Nollaig Na mBan, there will be a special performance by some of Ireland's best female singers and musicians including Niamh Farrell (Ham Sandwich), Pamela Connolly (Pillow Queens), Krea (Wyvern Lingo), Faye O'Rourke (Soda Blonde), Saibh Skelly and Susan O'Neill. They will perform Sinead O'Connor's hit Mandinka with the Theodora Byrne choir and an all-female band.
And "in the spirit of Nollaig na mBan", Toshín Bankole will perform a special version of the classic Respect.