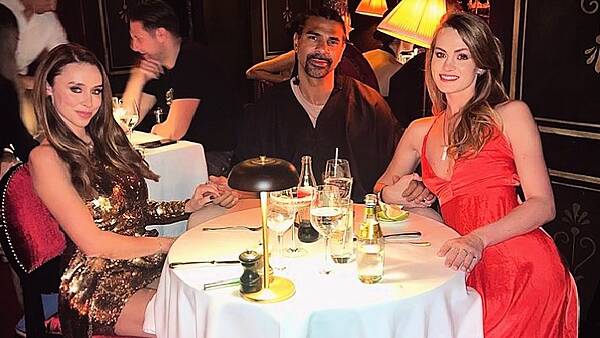 James Cox
Saturdays star Una Healy said she is "genuinely happy and at peace", as she shared a dinner with former world champion boxer David Haye and his girlfriend Sian Osborne.
The Tipperary native is on holiday in Morocco, and she recently posed in a picture with Haye and Osborne by the pool.
It's unclear if the trio are on the trip together, but it has led to plenty of fan speculation.
In the latest picture, Healy, Haye and Osborne hold hands as they enjoy dinner.
Healy captioned the picture: "I've started 2023 in a comfortable place, feeling genuinely happy and at peace. Here's to this year being ours x."
Alongside the pool picture, Haye wrote: "If a picture says a thousand words, then this one says exactly what it needs to.
"I decided to start the year in the sun, looking/feeling healthy, tanned and ready to attack the year ahead. I've always wanted to visit Marrakesh, ever since I read 'The Alchemist' (Paulo Coelho). I wanted my very own Morroco adventure to one day write about, well that box now is well and truly ticked.
"I've starting Jan first with the correct energy, surrounding myself with understanding beautiful human beings, who do not judge, but instead accept me for my authentic self.
"The support I get from so many amazing friends and associates, makes my world a much better place to live."
Healy made the trip after spending Christmas with a friend, her children Aoife Belle and Tadgh spent the break in the US with her ex Ben Foden.