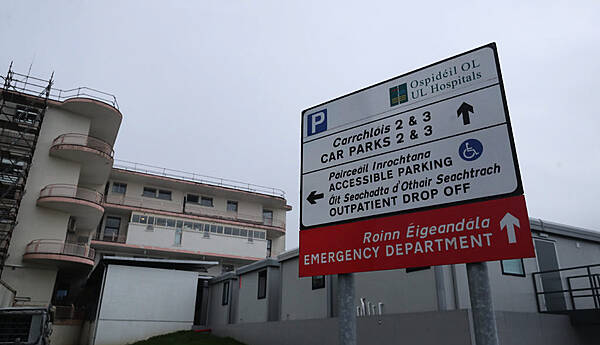 Vivienne Clarke
A Co Clare councillor has welcomed plans for patients in the county to be brought to Ennis hospital rather than go directly to University Hospital Limerick (UHL).
Ambulances operating in the midwest region are to begin transporting non-urgent 112/999 patients to Ennis General Hospital from next Monday, as part of new protocols aimed at easing pressure on the emergency department (ED) at UHL caused by chronic overcrowding.
Since 2009, UHL has provided the only 24-hour emergency department service for a population of about 400,000 after accident and emergency services were closed in Ennis, Nenagh and St John's Hospital, Limerick.
The UL Hospitals Group, which operates the midwest hospitals, declared a major incident at the UHL ED last Monday when management said record levels of patients attending the department could not be sustained.
Cllr Cillian Murphy told RTÉ radio's Morning Ireland that the move was "a game changer", but warned that it would not have "a massive impact". However, he acknowledged that if "rolled out in multiples" then multiples of "little bits" could "roll up" into a larger impact.
Under the reported new agreement paramedics on the ambulance would determine if a patient needed to go to UHL or Ennis hospital, whichever is closer. This had been the procedure prior to 2011, he said.
Cllr Murphy called for the process to be extended to Nenagh hospital and St John's hospital to ease overcrowding in UHL.
The change could mean that ambulances would be into and out of Ennis hospital much faster, at present a trip to UHL could take up an entire shift meaning the ambulance was not available to respond to other life threatening cases.
There were "some really strong positives" in this proposal, he said and health campaigners in County Clare were very happy.