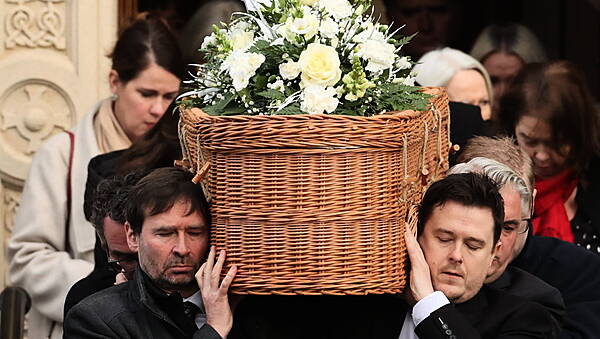 By Rebecca Black, PA
A highly-regarded Derry-born journalist touched the lives of many people, his funeral has heard.
Brian Hutton, 46, died suddenly last weekend after becoming unwell.
President Michael D Higgins was among those who have paid tribute, last week describing Mr Hutton as a "fine journalist" and someone "with a reputation for reliability".
During his career, Mr Hutton worked for the Belfast Telegraph and the PA news agency, before most recently writing for The Irish Times.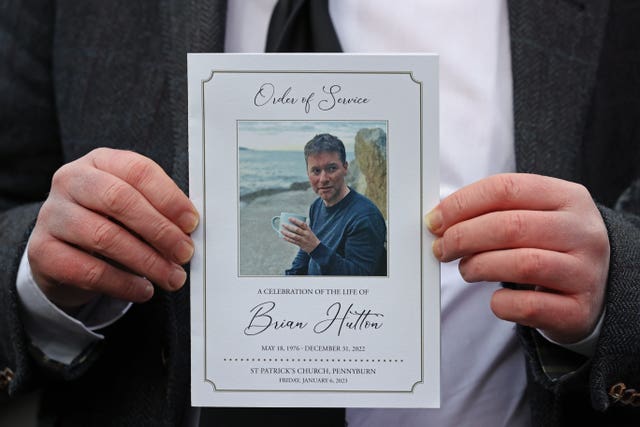 He reported on a wide range of stories from the Saville Inquiry, to most recently the tragedy in Donegal in which 10 people were killed in a service station explosion.
Former Foyle MP Mark Durkan and current SDLP MLA Mark H Durkan joined the reporter's family, friends and work colleagues for a funeral service at St Patrick's Church, Pennyburn, on Friday.
Mr Hutton was laid to rest across the border at St Mura's Cemetery, Fahan, in Co Donegal.
Father Michael McCaughey described him as a fine journalist who people trusted and a proud Derry man.
"His life has touched many people, and always his great love for his daughter Issy," he said.
"Outdoor pursuits, music, playing the guitar, his sense of humour, his warm hearty laugh, were all part of his qualities.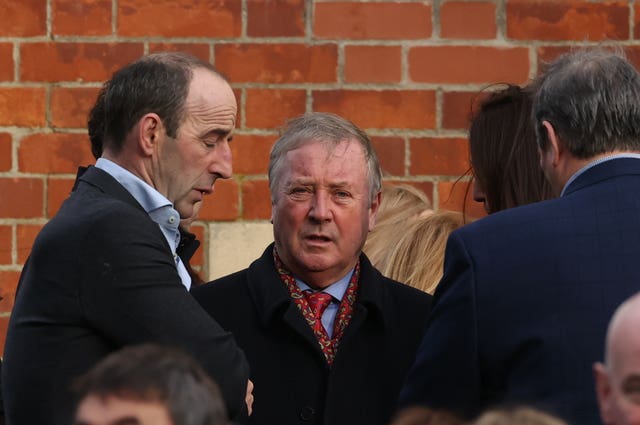 "And of course his great respect and appreciation in the world of journalism.
"He had, as someone said, a great nose for a story … so many events and tragedies in recent times, he had his hand on them, he did so effortlessly, even-handedly, no drama, and an extensive network of contacts.
"Brian was someone who was able to carry the facts with a story, one with a great intellect. He was highly regarded with a skill for reporting and his sensitive nature.
"He told through the years the Saville (Inquiry) report, election results, state papers of recent weeks, 50 years of the EU, and the recent tragedy in Creeslough."
Mr Hutton's brother Kevin said he was devoted to his family and friends.
"This week so many of you, his devoted friends, have shared how he is a positive influence on you all, more than a few have said life wouldn't be the same, wouldn't be what it is today, without Brian.
"His loyalty was without measure. To say you're a friend of Brian's was a character reference of the highest degree.
"His devotion to Issy above all else, he loved spending time sharing interests, creating memories with his beautiful daughter.
"Many of the characteristics that made him a great influence on our lives also made him a great journalist. He was warm, he had emotional intelligence, wit, and he just loved life and he loved people.
"He was authentic, honest, direct occasionally … he had a great intellect and a great mind. He was an avid reader and had a great ability to absorb information, information that he would share generously with those he knew in conversation.
"To honour his memory, his optimism and his curiosity, let's live our lives with his devotion, his passion and his laughter."