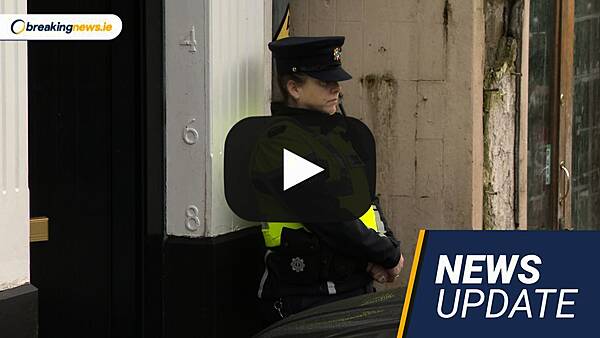 "Unsafe and inhumane" emergency departments
An emergency department nurse in Letterkenny hospital has told of how she worked an extra 16 hours over three shifts this week because there was nobody to replace her.
Hospital overcrowding hit record highs this week, with 931 people waiting on trolleys on Tuesday, falling to 535 people by Friday.
Sarah Maher told RTÉ radio's Today with Claire Byrne that she had been rostered to work 8am to 4pm on Tuesday, Wednesday and Thursday this week. She finished at 9pm on Tuesday and Thursday and at 10pm on Wednesday.
"When it comes to the end of shift, I can't just go. If I hadn't stayed until 10pm on Wednesday night there was nobody available to triage."
Eurozone inflation drops unexpectedly
Eurozone inflation tumbled by more than expected last month but underlying price pressures rose, making it likely the European Central Bank will continue raising interest rates for months to come.
Consumer price growth in the bloc slowed to 9.2 per cent in December from 10.1 per cent a month earlier, data from Eurostat showed on Friday.
In Ireland, inflation is estimated to have slowed to 8.2 per cent in December from 9 per cent a month earlier.
Six of the 19 euro zone countries had a lower annual increase than Ireland while 12 countries had higher rates. Latvia had the highest estimated annual inflation at 20.7 per cent while Spain had the lowest at 5.6 per cent.
Two charge with Mahamud Illyas murder
Two men have been remanded in custody after gardaí charged them with murdering a 22-year-old man in Dublin a day before his body was found dumped in Co Meath last month.
A dog-walker discovered Mahamud Ilyas lifeless and wrapped in carpet in a field on December 10th, in Kilbride, near the Meath-Dublin border.
The deceased lived in the west Dublin area with his family. He was originally from Somalia.
Gardaí arrested two men on Wednesday and detained them at Blanchardstown Garda Station under Section 4 of the Criminal Justice Act 1984.
Italy and Chelsea legend Gianluca Vilalli dead at 58
Former Italy, Juventus and Chelsea striker Gianluca Vialli has died aged 58 following a lengthy battle with pancreatic cancer, the Italian Football Federation has announced.
Vialli, who went on to enjoy huge success as Chelsea manager following his glittering playing career, was first diagnosed with pancreatic cancer in 2017 and announced he had been given the all-clear in 2020 after treatment at the Royal Marsden Hospital in London.
He was re-diagnosed with the disease in 2021 and announced last month that he had stepped down from his role as Italy's national team delegation chief.