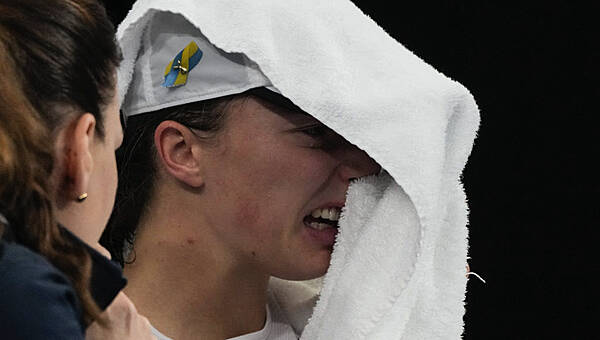 By Eleanor Crooks, PA Tennis Correspondent
World number one Iga Swiatek was in tears on the court after losing to Jessica Pegula at the United Cup in Sydney.
Representing Poland at the inaugural mixed team competition, Swiatek had won her three previous singles matches but was well beaten 6-2 6-2 by third-ranked Pegula in the semi-final against the USA.
Asked in a press conference for the reason behind her show of emotion, Swiatek said: "Because I just knew that I felt kind of helpless today, because physically and mentally I wasn't able to kind of show up even, and problem-solve.
"So it's always hard when you lose, especially when you're playing for the team and your country. So I was just sad. But it's not the first time I cried after a lost match. Nothing special."
The United States took a 2-0 lead after Frances Tiafoe defeated Kacper Zuk 6-3 6-3 and need only one victory from three matches on Saturday to reach the final.
Italy are also 2-0 up on Greece after a titanic victory for Martina Trevisan over Maria Sakkari.
Trevisan celebrated a 6-3 6-7 (4) 7-5 victory after three hours and 15 minutes, upsetting a player ranked 21 places higher.
Greece are heavily dependent on Sakkari and Stefanos Tsitsipas, and Italy eased into a 2-0 lead, with Lorenzo Musetti defeating Stefanos Sakellaridis 6-1 6-1.