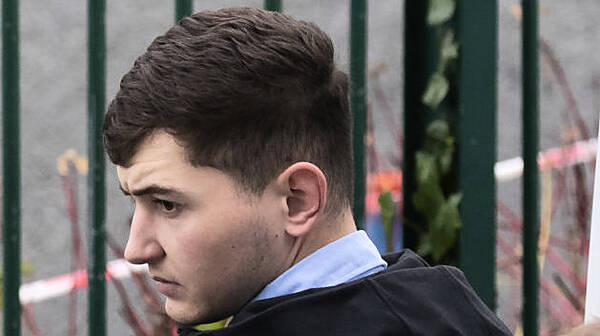 Tom Tuite
Two men have been remanded in custody after gardaí charged them with murdering a 22-year-old man in Dublin a day before his body was found dumped in Co Meath last month.
A dog-walker discovered Mahamud Ilyas lifeless and wrapped in carpet in a field on December 10th, in Kilbride, near the Meath-Dublin border.
The deceased lived in the west Dublin area with his family. He was originally from Somalia.
Gardaí arrested two men on Wednesday and detained them at Blanchardstown Garda Station under Section 4 of the Criminal Justice Act 1984.
Viorel Doroscan (21), of Bay Meadows, Hollystown, Dublin 15, and co-accused Otniel Richardo Clejan (21), from Verdemont, in Blanchardstown, were charged at around 5pm on Thursday.
They were held overnight before being brought to appear before Judge David McHugh at Blanchardstown District Court on Friday morning.
Each man was charged with the murder of Mr Ilyas at an apartment in Verdemont, in Blanchardstown, on December 9th.
Relatives of the defendants and the deceased sat silently in the public gallery as evidence was given.
The defendants, originally from Romania, did not address the court and have not yet indicated a plea.
Garda Sergeant Michael Redmond told the court that Mr Doroscan had been asked if he had a response to the charge. Mr Doroscan told station Sergeant Catriona White, "No, miss," and he was handed a copy of the charge sheet.
Solicitor Brian Keenan applied for legal aid, telling the court that Mr Doroscan "is not working and not in receipt of social welfare".
Garda Sergeant Emma Brady told Judge McHugh that Mr Clejan "made no reply" to charge.
His solicitor Richard Young asked for a court interpreter to be available at the next hearing, but the co-defendant Mr Doroscan did not require one.
The District Court does not have the jurisdiction to hear a bail application in a murder case, which requires an application to the High Court.
Judge McHugh remanded the pair in custody to appear via video link at Cloverhill District Court on January 13th.
The judge acceded to the defendants' request to grant legal aid after being furnished with statements of their means and noting there was no garda objection.
They were the third and fourth males to be arrested as part of the investigation into the death of Ilyas. Two other men were released pending a file to the Director of Public Prosecutions last month.