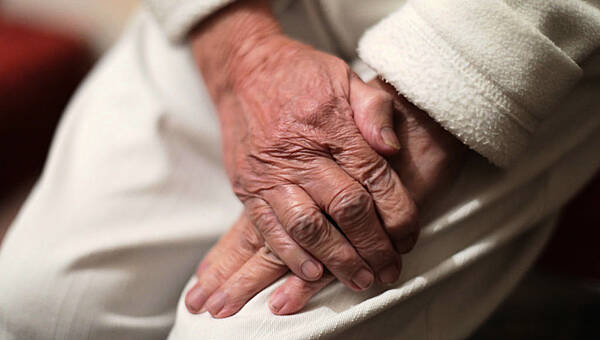 James Cox
The Alzheimer Society of Ireland (ASI) has welcomed the decision by the US Food & Drug Administration (FDA) to approve the Lecanemab antibody, which will be marketed as Leqembi.
Under their accelerated approval pathway, Leqembi targets a harmful protein called amyloid beta in the brain, and data indicates that it has the potential to slow down the progression of Alzheimer's disease.
Leqembi's accelerated approval was based on Phase II trial data, but in recent months further data from a large Phase III trial was presented by the Japanese Pharmaceutical Company Eisai at the annual Clinical Trials in Alzheimer's Disease (CTAD) conference in San Francisco.
This data supported the earlier results and provided more information on the potential benefits of the drug.
There are currently an estimated 64,000 people with dementia in Ireland, and by 2045, that number is anticipated to increase to 150,000.
The US Food and Drug Administration and Biogen, manufacturer of the drug for Alzheimer's disease aducanumab, have been heavily criticised by two government committees for the atypical way they collaborated to grant accelerated approval for ithttps://t.co/Dk0S7DfSZJ

— The BMJ (@bmj_latest) January 3, 2023
Responding to this promising news, the ASI research and policy manager Dr Laura O'Philbin said: "The FDA's decision to grant accelerated approval of Leqembi is a hugely positive and significant step closer to a credible treatment option for Mild Cognitive Impairment and early Alzheimer's Disease.
'In Europe, we expect Eisai to file for marketing approval with the European Medicines Agency by March this year. The world is watching and waiting, and there is no denying that we have entered into a hugely exciting time in the treatment of Alzheimer's Disease, with news of other drug therapies also expected this year".
"It's important to remember that we still have a way to go as Leqembi will need to go through the FDA's full traditional process and that this drug will not be suitable for everyone. The Alzheimer Society of Ireland looks forward to continuing to support all people affected by dementia."
Experts have warned that the drug also comes with potential safety risks that doctors and patients will have to carefully weigh.
The treatment is the first to convincingly slow the decline in memory and thinking that defines Alzheimer's by targeting the disease's underlying biology.
The US Food and Drug Administration (FDA) approved it specifically for patients with mild or early cases of dementia.
Dr Joy Snider, a neurologist at Washington University in St Louis, said: "This drug is not a cure. It doesn't stop people from getting worse, but it does measurably slow the progression of the disease.
"That might mean someone could have an extra six months to a year of being able to drive."