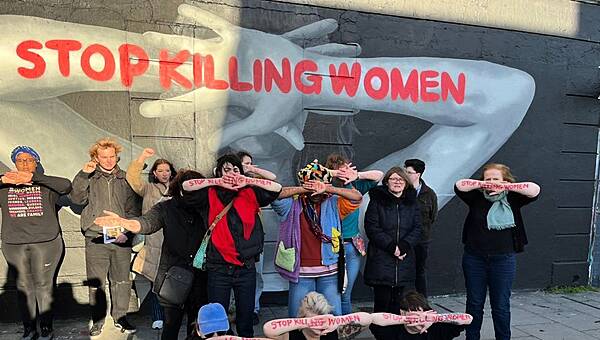 David Young, PA
A protest against gender violence on the island of Ireland has called for people to mark International Women's Day with a day of action against femicide.
Sunday morning's demonstration in Dublin was staged at a new mural calling for an end to the killing of women.
The mural, created by street artist Emmalene Blake, shows a woman appearing to defend herself with the words "Stop Killing Women" written across her arms.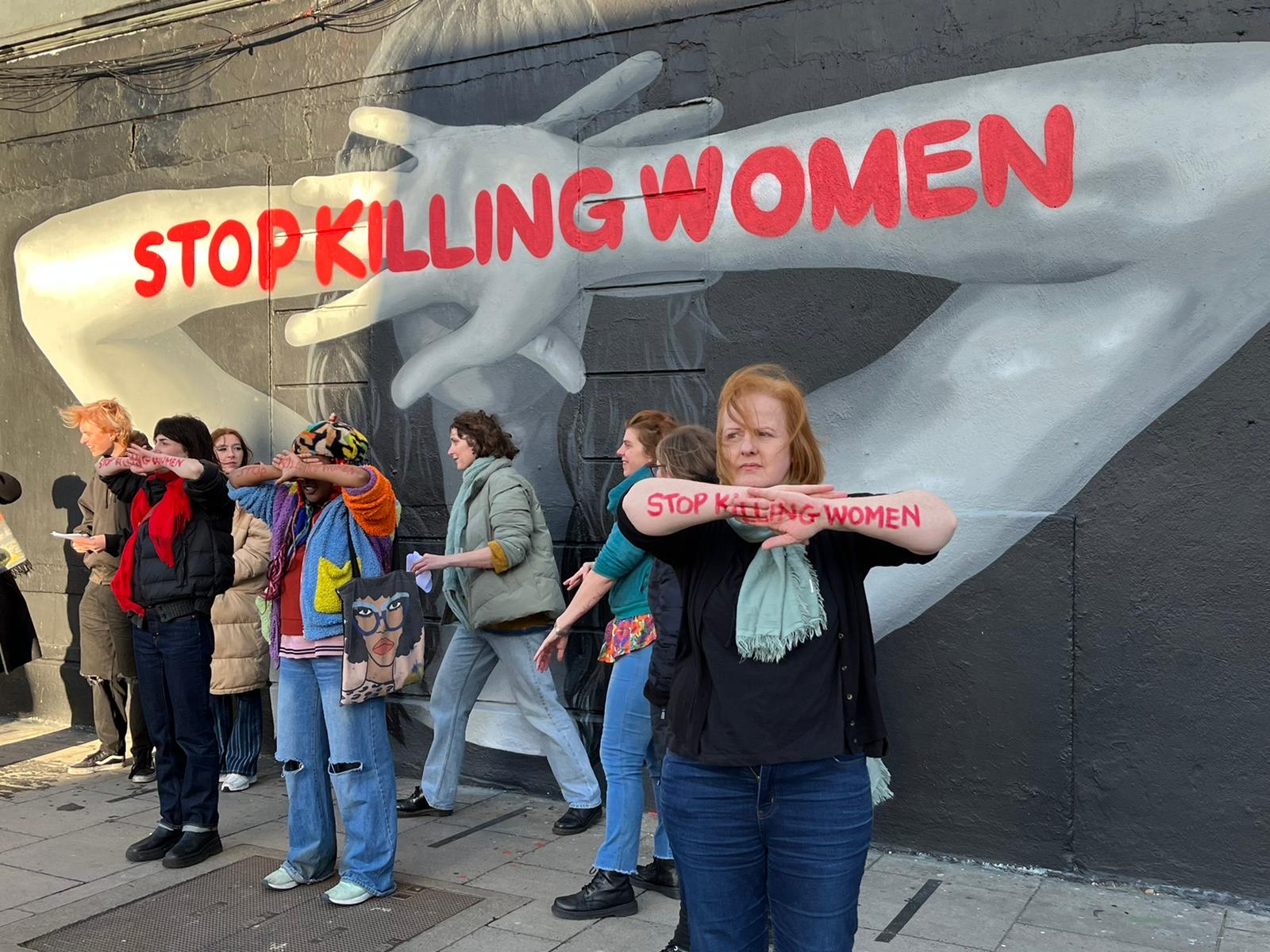 Campaigners adopted the same pose, with the same words written on their arms, as they stood in front of the mural on Sunday.
Members of Rosa, the socialist feminist movement, attended the demonstration at the mural in Dublin on Sunday.
Speaking generally about the wider issue of gender violence within Irish society, Ruth Coppinger of Rosa said: "Gender violence needs to be treated as an emergency by government.
"I appeal to women's groups, trade unions and students' unions to make March 8th (International Women's Day) a huge day of action against gender violence."
The event in the Smithfield area of Dublin took place as hundreds of people attended a vigil in Cork for Bruna Fonseca, a 28-year-old Brazilian woman who died in violent circumstances in her flat on Liberty Street in the city on New Year's Day.
A man has appeared in court charged with Ms Fonseca's murder.
Gardaí investigating Ms Fonseca's death have issued a renewed appeal for witnesses, asking anyone who was on Liberty Street either on foot or in a vehicle between the hours of 4.30am and 6.30am on January 1st to make contact with them.