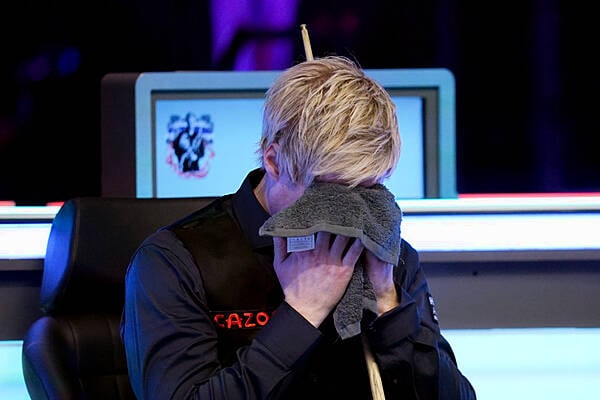 Phil Casey, PA
Shaun Murphy held off a spirited fightback from Neil Robertson to dump the defending champion out of the Cazoo Masters in the first round.
Robertson won the opening frame with a break of 73 but Murphy reeled off the next five in succession thanks to contributions of 98, 53, 61 and 100, the century coming after Robertson had miscued horribly on the black.
Murphy had the chance to wrap up victory in a 48-minute seventh frame only to miss the green after a superb pot on the yellow with the rest and that looked set to be a turning point.
Murphy wins it… at last!

The Magician ends a run of three consecutive frames won by Robertson to seal a 6-4 victory and knockout the defending champion.#CazooMasters | @CazooUK

— World Snooker Tour (@WeAreWST) January 8, 2023
Robertson made a break of 84 to reduce his deficit and was then on course for a maximum break of 147 in the ninth frame before missing a difficult 14th red into the yellow pocket.
The left-hander had the chance to force a decider when Murphy broke down on 54 in frame 10, but missed the blue into the middle trying to force position on the final red and a relieved Murphy sealed a 6-4 win.
"I was as surprised as anyone to find myself 5-1 ahead," Murphy told the BBC. "I played well but of course against Neil you don't expect to be in that position.
"The seventh frame, that won't be on the highlights, we both had chances, and from then on I've just sat in the chair for 45 minutes whilst he played snooker from the gods.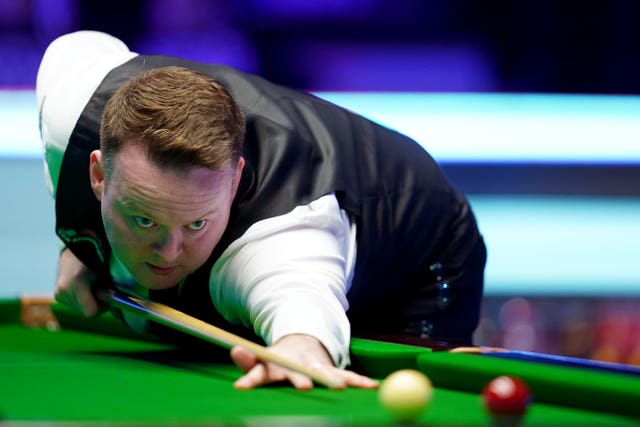 "I was pushed along by this great crowd here this afternoon. As a snooker player if you can't get up for it here, in front of what is one of our best audiences we play in front of all year, where can you do it?
"It's great to be back, I didn't enjoy the last half an hour I've got to say but in general it's been a good season, my game's been trending in the right direction."
Murphy will play either Kyren Wilson or Stuart Bingham in the quarter-finals.