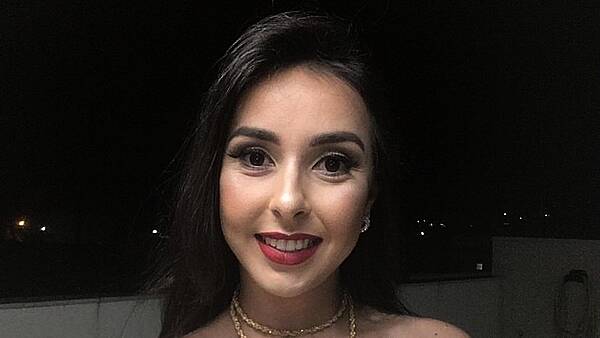 Olivia Kelleher
Cork District Court has heard the State is awaiting directions from the Director of Public Prosecutions (DPP) in connection with the case of a man charged with the murder of 28-year-old Brazilian national, Bruna Fonseca.
Ms Fonseca was found dead in a flat on Liberty Street in Cork City on New Year's Day.
On Januray 2nd, Miller Pacheco (29), who is originally from Formiga in Brazil but who was living at Room 3, 5 Liberty Street, appeared before a special sitting of Cork District Court where he was charged with her murder.
The charge was translated for him by a Portuguese interpreter.
Mr Pacheco appeared before Cork District Court again on Monday by video link, assisted by a translator.
Sgt Gearoid Davis told Judge Olann Kelleher that directions from the DPP are awaited in the case, requesting that the matter be adjourned until January 30th.
Defence solicitor Frank Buttimer said he had spoken to his client who understood that the investigation in to the death of Ms Fonseca was at an early stage.
Mr Buttimer siad his client was made aware that the garda file would not be sent to the DPP for some period of time.
Judge Kelleher remanded Mr Pacheco in continuing custody until his next court appearance on January 30th when he will again appear via video link with the assistance of a translator.
The court previously directed that Mr Pacheco receive all appropriate medical attention in Cork Prison and free legal aid was also granted as the accused was on a low income.
Ms Fonseca was a native of Formiga in Minas Gerais, Brazil and was a qualified librarian having graduated from the Centro Universitario de Formiga in 2018.
She moved to Cork last year and had been working as a contract cleaner in Mercy University Hospital.
A post-mortem examination of Ms Fonseca's body was carried out at Cork University Hospital by Assistant State Pathologist, Dr Margaret Bolster.
Meanwhile, gardaí investigating Ms Fonseca's death have renewed their appeal for information.
Investigators are appealing for anyone who was on Liberty Street, either on foot or in a car, between 4.30am and 6.30am on the morning of January 1st to contact them at Bridewell Garda station on 021-494 3330.