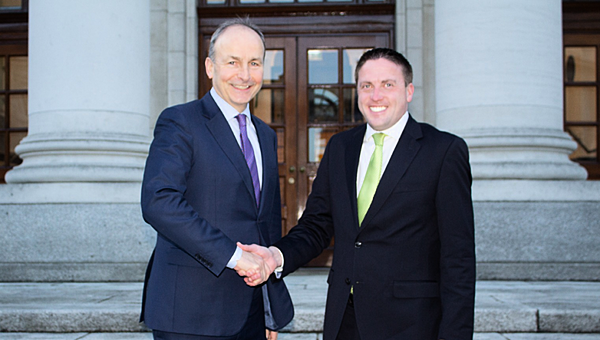 Dún Laoghaire TD Corman Devlin has been appointed as Fianna Fáil chief whip and the deputy government whip.
Tánaiste Micheál Martin confirmed the news on Monday, describing Mr Devlin as a "hardworking and diligent public representative".
"Deputy government whip is a very important position within the three-party Government.
Congratulations @CormacDevlin TD.

Cormac has been appointed Fianna Fáil Chief Whip and Deputy Government Whip. pic.twitter.com/m8kESbHZMD

— Fianna Fáil (@fiannafailparty) January 9, 2023
"I look forward to working alongside him to progress legislation through the Oireachtas," Mr Martin added.
Mr Devlin said he was delighted with the appointment, adding: "I look forward to ensuring we continue to deliver on the ambitious legislative agenda of this Government in key areas such as health, housing, justice and the environment."