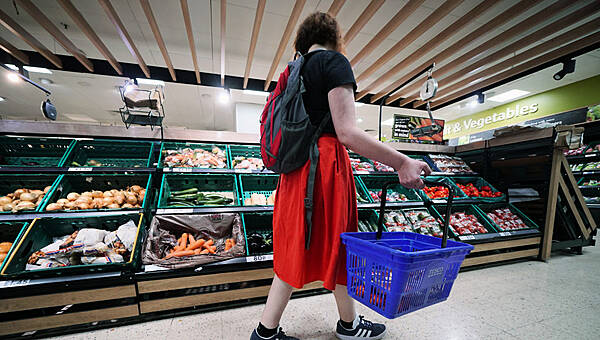 Muireann Duffy
Grocery inflation in Ireland surpassed even the high levels noted in the UK in the run-up to Christmas, standing at 15.4 per cent.
Figures from Kantar showed December was a record-breaking month for sales, totalling €1.3 billion as the country enjoyed its first Christmas without Covid restrictions since 2019.
Take-home grocery sales were up 10 per cent in the four-week period to December 25th, while store visits were up 7 per cent.
On average, shoppers spent €58 more on groceries last month compared to the same period of 2021 despite 46.5 per cent of consumers previously stating they planned to cut back due to the cost-of-living crisis.
Friday, December 23rd was the busiest day for grocery shopping, when €94.4 million passed through the tills of the country's supermarkets, an increase of €8.6 million on the same day of 2021.
The seasonal treats proved hard to resist over the festive period, as sales of chocolate, cheese and paté jumped by 9.9 per cent, in addition to mince pies which saw a 15.5 per cent increase in sales.
For the 12-week period to December 25th, Dunnes held the largest share of the market, accounting for 23 per cent.
Tesco was not far behind on 22.6 per cent, followed by SuperValu (22.2 per cent), Lidl (11.8 per cent) and Aldi (11.6 per cent).