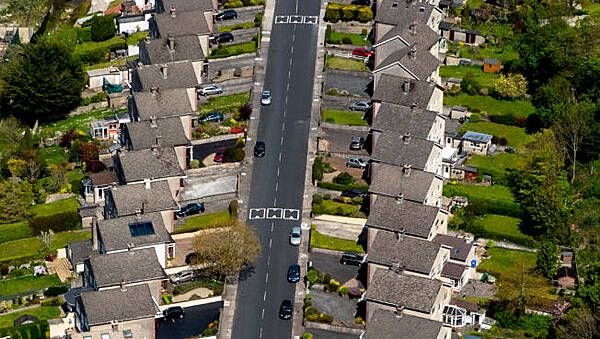 By Cate McCurry and Gráinne Ní Aodha, PA
The Minister for Housing has rejected warnings that a government scheme to help first-time buyers get on the property ladder may push up house prices.
Darragh O'Brien said he does not believe a state-backed scheme will have any "major implications" on driving up house price inflation.
However, the Organisation for Economic Co-operation and Development (OECD) warned last month that schemes like the help-to-buy incentive have the potential to increase house prices, particularly where there is a housing shortage.
It comes as new data shows that 750 buyers have been approved for the state's First Home scheme, which was launched last July.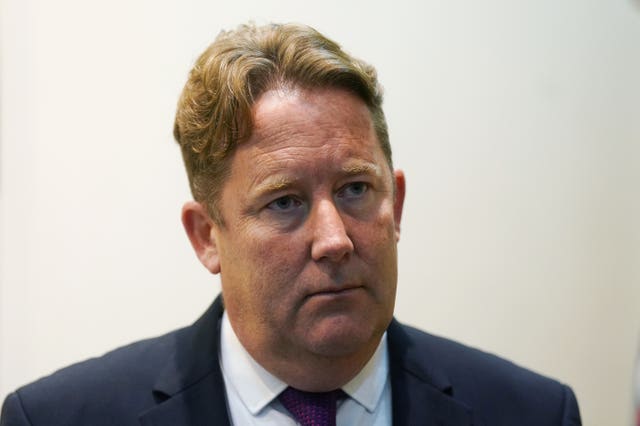 The scheme provides funding for people to buy their own homes.
Speaking to reporters on Monday, Mr O'Brien said: "We don't believe it will have any major – and it hasn't shown that already – implications with regard to driving further house price inflation.
"If anything we're following the market, we're not setting – that's what the review does, it's actually seeing what the reality is out there for people."
Mr O'Brien added that Ireland has not yet "turned the corner" on rising house prices.
"We're dealing with 10-12 years of very significant undersupply in housing, both in private and social housing, no affordable housing to speak of over the last decade."
Michael Broderick, chief executive of the First Home scheme, said "there is a potential there to add to house price inflation".
"But that's something that we will keep a very close eye on because what we do not want to be doing and we've been saying this from day one is to distort the market," he added.
He said that the house price ceilings in place for how much a house can be bought for under the scheme – which were increased over the Christmas period in all areas but Waterford – was there for "that very reason".
"It's always a fine line between getting the balance right, and that's why we're reviewing them twice annually to make sure that there isn't a long delay or there isn't a big impact (on house prices). And if there is a negative impact, that it can be changed quite quickly," he added.
Data in the second quarterly progress report shows that some 68% of scheme approvals have been for buyers in Dublin, Kildare, Meath and Wicklow.
The government-backed scheme is a 400 million euro fund set up to help first-time buyers to bridge the gap between their mortgage, deposit and the price of a new home as part of the Government's Housing for All strategy.
The scheme is a joint venture between the state and three banks, currently AIB, BOI and Permanent TSB, and remains open to other authorised mortgage lenders in the Irish market to join the scheme.
The report shows continued strong interest in the scheme since its launch last July.
The eligibility criteria for homes being purchased by first-time buyers with state assistance was extended from the beginning of the month.
The maximum value limit was increased by 75,000 euro in 30 out of 31 local authority areas, meaning thousands more first-time buyers could qualify for the state funding.
The new price ceilings include houses with prices of up to 475,000 euro in the scheme, depending on their location.
Apartments with a purchase price of up to 500,000 euro are also eligible for the scheme, depending on their location.
Mr O'Brien said that reviewing the scheme's ceilings every six months made the scheme "robust" in the event of a recession, and that they were "evidence-based".
"This is about is trying to bridge that affordability gap for people, that's the principle within the scheme that's very different to the scheme that it was compared to in the UK, so it's not a question of the sky's the limit," he added.
"If you look at other schemes that have been mooted here from the opposition in relation to affordable housing units, for a couple on 75,000 euro and over 75,000 you're out.
"So if you look at that and you're looking at, you know, a couple and both individuals on average income would be out of those affordable schemes. I don't believe that's fair. I don't believe that's realistic. where Ireland's at right now."
The data also shows that a further 254 applications are currently being processed, with approvals expected to issue shortly in many of these cases.
A total of 2,433 potential buyers have registered their interest in the scheme, 1,089 individual buyers and 1,344 couples, with close to 600 new expressions of interest received in the period October to December.
The average purchase price for completed purchases is 370,000 euro; the average support being provided by First Home in these cases is 71,000 euro, equating to 19% of the average purchase price.
Some 68% of certificates issued have been for buyers in Dublin, Kildare, Meath and Wicklow, with the remaining 32% spread across 19 counties throughout Ireland.
Mr O'Brien also said that more than 1,000 applications have been approved already or are in progress.
"The widening of the eligibility criteria that took effect this month means thousands more first time buyers stand to benefit from it and use it to move from being a renter to a home owner," he added.
"I am confident that we will see significant take-up of the scheme this year, making housing more affordable and bridging the gap between the purchase price of a home and the combined deposit and mortgage that is available to a buyer."