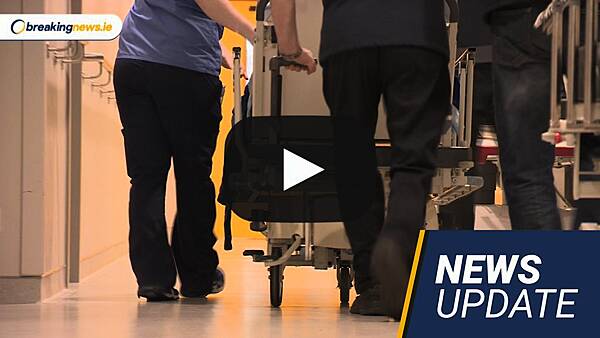 Limerick collision
A man has died following a road traffic collision in Co Limerick on Monday morning.
The fatal collision between a car and a van occurred at approximately 6.15am on the R513 Garryspillane to Ballylanders Road.
The driver of the car, a man in his early 20s, was pronounced dead at the scene.
The driver of the other vehicle, a man in his late 50s, suffered non-life-threatening injuries and is being treated at Cork University Hospital.
Hospital overcrowding
There were 489 patients waiting for a hospital bed on Monday morning, according to figures from the Irish Nurses and Midwives Organisation (INMO).
The data shows a marked improvement on last week's record-breaking figures, when over 900 patients were waiting for a bed in hospitals around the country on Tuesday.
On Sunday, the INMO said the overcrowding problem should be treated as a "national crisis" as the union is to begin consulting with members over possible industrial action due to claims of unsafe staffing levels.
Grocery inflation
Grocery inflation in Ireland surpassed even the high levels noted in the UK in the run-up to Christmas, standing at 15.4 per cent.
Figures from Kantar showed December was a record-breaking month for sales, totalling €1.3 billion as the country enjoyed its first Christmas without Covid restrictions since 2019.
Take-home grocery sales were up 10 per cent in the four-week period to December 25th, while store visits were up 7 per cent.
Friday, December 23rd was the busiest day for grocery shopping, when €94.4 million passed through the tills of the country's supermarkets, an increase of €8.6 million on the same day of 2021.
Weather warning
Seven counties in the southwest will be covered by an alert for rain overnight ahead of a few days of unsettled weather.
Met Éireann has issued a yellow warning for Munster and Galway, lasting from 3am to 3pm on Tuesday.
The forecaster said there will be spells of rain overnight and into Tuesday which will be "heavy at times leading to spot flooding".