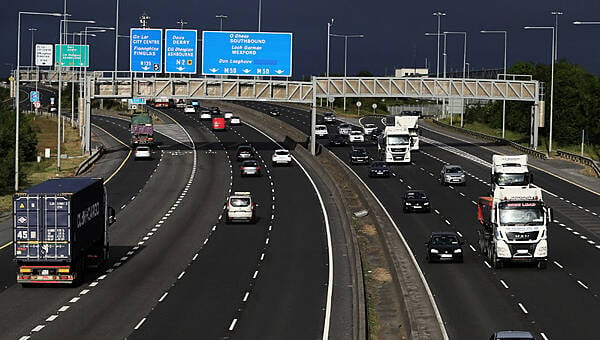 Sarah Slater
Sections of the M50 are to be closed over several dates this month, affecting traffic in both directions.
The M50 northbound and southbound between Junction 13, Sandyford, and Junction 17, where the M50 and M11 merge, will be closed from 10pm to 5am on the relevant dates.
The Northbound carriageway will be closed overnight from Wednesday, January 18th to Friday 20th, and Monday, January 23rd to Thursday, January 26th.
The Southbound carriageway will be closed from Monday, January 16th to Wednesday, January 18th for the same 10pm-5am timeframe.
Dún Laoghaire/Rathdown County Council, on behalf of Transport Infrastructure Ireland, has made an order for the closures.
Diversions will be in place and will be posted at several locations along both sides of the motorway.