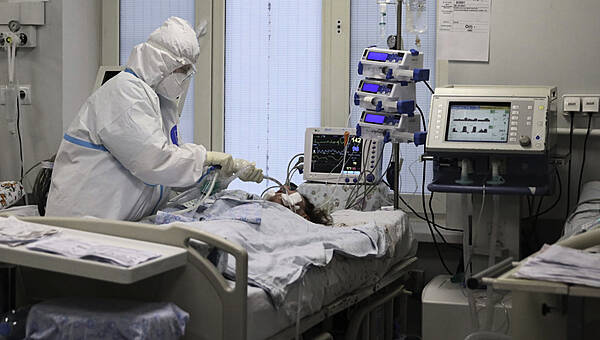 James Cox
A new Covid-19 variant XBB.1.5, an offshoot of Omicron nicknamed 'Kraken', has been detected in Ireland.
The variant is being tracked in several countries amid concerns it is highly contagious and better at getting around protection from vaccines and previous infection, although its full impact has yet to be assessed.
The new strain has been causing concern internationally.
A leading immunologist has said the latest variant of Covid-19 transmits well, but there's no evidence to suggest it is any more severe.
Professor Paul Moynagh from Maynooth University said the XBB.1.5 strain is likely to spread here, as cases increase in the US.
Fewer than five cases of the new variant were detected in Ireland in the month leading up to Christmas according to the Health Protection Surveillance Centre (HPSC).
Professor Moynagh said there's no evidence that this strain is any more lethal.
He told Newstalk: "It's one of the sublineages of Omicron, so we're still talking about an Omicron variant… slightly different, and it's been detected in over 30 countries.
"It's very prevalent at the moment in the US, it transmits very well, but there is no evidence to suggest it's more lethal."
Prof Moynagh said prior infection and the vaccine should still protect people from getting very sick.
"It certainly transmits better because it infects our cells better, and it can evade a part of our immune system, the antibodies in response to prior infection.
"But certainly in terms of ability to manifest more severe disease, that doesn't seem to be the case and there is no evidence to suggest that, so the protection that we get from prior infection or from the vaccine… that protection is still intact."