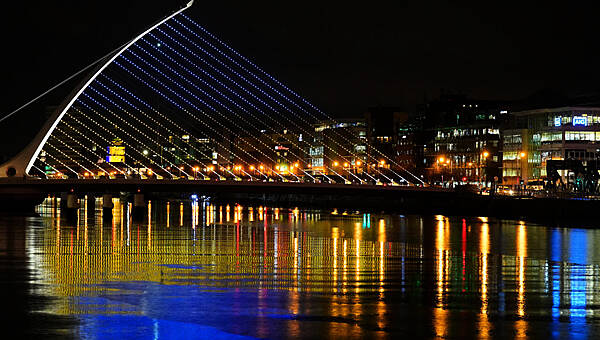 Vivienne Clarke
The Government should appoint the Department of the Taoiseach to lead the response to refugees arriving from Ukraine, according to the chief executive of the Irish Tourism Industry Confederation (ITIC).
The issue is too important societally and economically to be handled by the Department of Children, Eoghan O'Mara Walsh told RTÉ Radio's Today with Claire Byrne show.
Mr O'Mara Walsh warned the tourism and hospitality sector would not be renewing all contracts to provide accommodation for refugees when they come up for renewal.
The sector "will do its best", he said, but there were towns around the country which rely on tourism, and if tourism beds were not available then there would be further impact on restaurants, pubs and tourist attractions.
Mr O'Mara Walsh said there needed to be a two to three-year plan from the Government to provide alternative accommodation as it could not continue to rely on the hospitality sector.
There was a lot of anecdotal evidence as well, he said, that many refugees did not want to stay in hotels and B&Bs, as they would prefer different accommodation.
While it had suited many hotels over the winter to provide accommodation, with the tourist season approaching they would be planning for the arrival of tourists.
There were already "good soundings" from the USA for 2023, but these might not materialise if there was insufficient bed stock, he warned.
Some areas had no businesses other than tourism, meaning they need tourists, Mr O'Mara Walsh said.
The Department of Children's focus was on finding safe accommodation for refugees, but the issue was too important and broader than that and should be led by the Department of the Taoiseach, he stressed.
Even if the war in Ukraine were to end soon, it could be years before some refugees return home as many of their homes have been destroyed and would have to be rebuilt, he added.