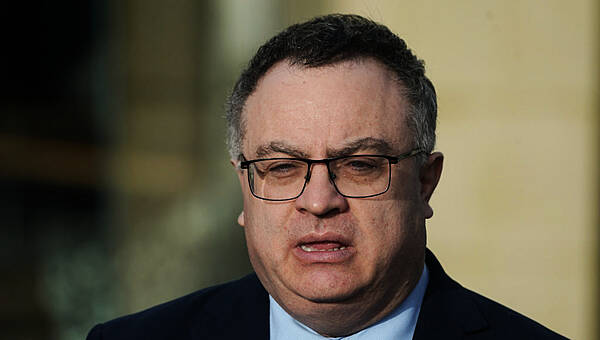 By Rebecca Black and David Young, PA
A call has been made to strip the constitutional question from discussions around the Northern Ireland Protocol.
The post-Brexit trade arrangements sparked a political row, with unionists opposing the protocol as separating the North from the rest of the UK.
Alliance deputy leader Stephen Farry was speaking during the second day of talks amid political stalemate at Stormont over the protocol.
The DUP is refusing to enter devolved government until the UK government acts over the protocol.
The five largest parties met with UK Labour leader Sir Keir Starmer and Taoiseach Leo Varadkar on Thursday, after a round table discussion with UK foreign secretary James Cleverly on Wednesday.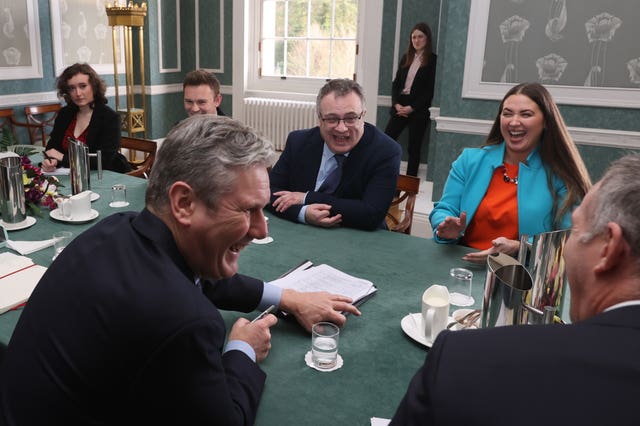 Mr Farry said he wanted "de-dramatise" the current discussions around the protocol.
"This is fundamentally about getting something that works for Northern Ireland, in particular our business community," he said.
"We need to strip away the arguments around the constitutional question that is now putting this into a different context and see this as about a fundamental issue about managing trade and making sure the Northern Ireland economy can work as best as possible and that we have fully taken advantage of the opportunities.
"We were keen to stress to the Taoiseach today the importance of working with the business community, and also the need for greater urgency in terms of this process.
"We obviously welcome what has happened this week in terms of the data sharing, and obviously the legislation moving ahead with border control posts is also part of the landscape as well.
"But we do need to see much more substantive progress because with the Assembly down, our people here are suffering hugely.
"We need our institutions restored so we can take decisions to address the day-to-day needs of the people of Northern Ireland."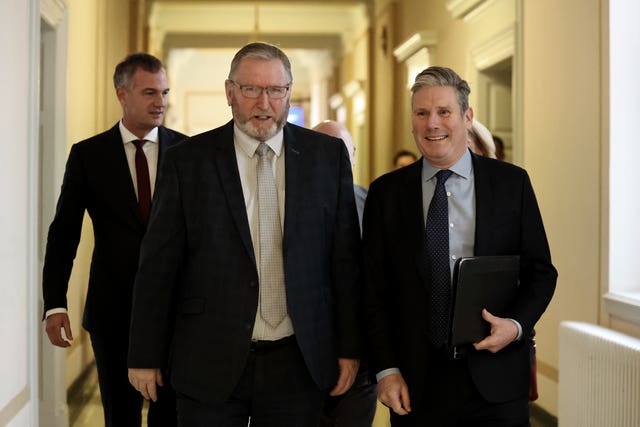 Ulster Unionist Party leader Doug Beattie described important meetings saying Mr Starmer's party "could be the government in waiting".
"So it's important that we put our case to him, and he understands the unionist point of view," he said.
"He was very engaging in his conversations about how he could help and play a positive part."
Mr Beattie said he "doesn't see much light" coming out of the protocol talks.
"The negotiations are being kept quite tight, everybody knows they are inching forward and we can see them all inching forward but I don't think there is much light coming out of those negotiations, nobody is seeing it, we're certainly not seeing it," he said.
"If somebody is just going to slap a deal on the table, you're going to pick it up, look at it and straight away probably see a red flag, so it's better if they engaged with Northern Ireland political parties so we can highlight any of those red flags before they try and put it down as a deal."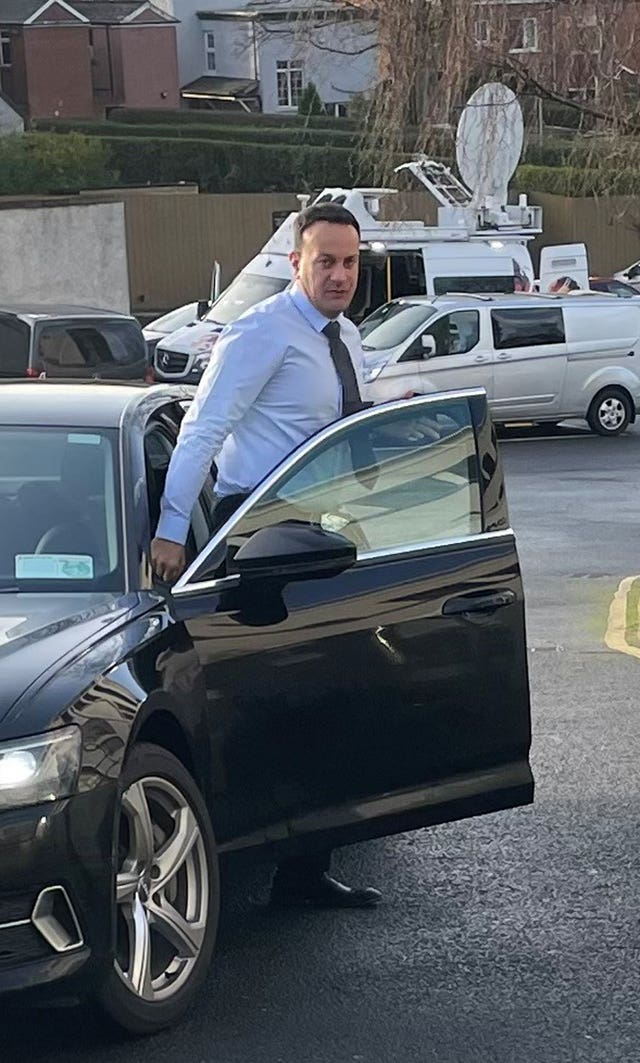 Mr Beattie also denied that Taoiseach Leo Varadkar was a "bogeyman" for unionism.
"He's a person that we have to work with, and will engage with, and we do engage with honestly and frankly, and in good faith," he said.
"But he does have to make sure that he can build relationships with unionism, because they have been damaged, but we will continue to work with him as best we can."
SDLP leader Colum Eastwood welcomed progress in the protocol discussions, and urged a "real commitment from the DUP to get back to work".
"To get into government, to deal with the issues in our health service and cost of living, and very soon it is going to be over to Jeffrey (Donaldson) to make a decision," he said.
In terms of the UK-EU talks, Mr Eastwood said: "Lets let them negotiate.
"I think what's important is that retain dual market access because it's a fantastic opportunity for businesses and workers in our economy here, but if there are ways of reducing the checks, we're happy to do that.
"The block to any proper negotiation has always been the British government who haven't been serious about this for a long time."