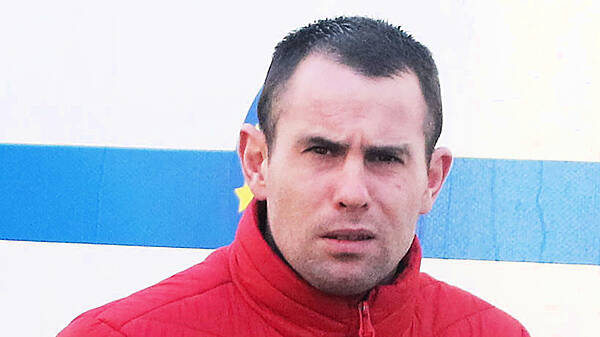 David Raleigh
A convicted drug dealer has been banned from several parts of Limerick for a period of two years, after a court heard he had helped fuel a drug "scourge" in the Treaty City.
William Coady, (32), of Verdant Crescent, Limerick City, was banned from the greater King's Island area including, St Mary's Park, Verdant Place, Assumpta Park, Lee Estate and Nicholas Street.
Judge Marie Keane granted a application by Limerick City and County Council for an exclusion order against Mr Coady at a hearing of Limerick District Civil Court, Thursday.
The Council sought a maximum three-year exclusion against Coady, in a prosecution brought under the Housing Act.
The court heard Coady is currently serving a 12-month jail sentence for possession of drugs for sale or supply, imposed last October, and that his release date was scheduled for July this year.
Coady, who was handcuffed to two prison officers, represented himself in court.
Council property
He complained he would be left "homeless" because the exclusion order zone included a council-owned property where he resided in the eyes of the law as a "guest" of his mother, the only approved tenant.
Responding to Coady's complaining, Judge Keane told him: "You're an adult, it's a matter for you to source you're own accommodation, it's not a matter for the local authority".
Seamus Hayes, Housing Officer, Limerick Council, gave evidence the local authority had received "numerous complaints, from different sources" that Coady was "dealing drugs" in the King's Island/St Mary's Park area.
Mr Hayes said he raised the Council's "extreme concern" with Coady's mother in June 2020 and again in January 2022, and advised her that er son's alleged conduct could have a "serious impact on her tenancy" annd the local community, but this had no positive impact.
Mr Hayes said the Council believed Coady was "supplying and selling drugs on a consistent and regular basis" which was having a detrimental "impact on people in the area".
He said there was a "huge problem with drugs and drug dealing" in the Kings Island area.
The housing officer agreed with Ger Reidy, Leahy Reidy Solicitors, for the Council, that other persons were "in fear" of giving evidence against Coady in court, but that he stood over his testimony.
Operation Copog
Mr Hayes said the Council and Gardai jointly launched "Operation Copog" in January 2021 to try to tackle drug dealing in the King's Island/St Mary's Park area.
The Council and Gardai were "committed" to tackling the drugs problem in the area . The Council had cleared away "unauthorized developments" associated with the drug problem, and Gardai "conducted searches, arrested people, and seized drugs".
"We believe the area is the most seriously affected area in the city because of drugs, and we believe the Exclusion Order has to cover the entire Kings island area," said Mr Hayes.
Coady, cross-examining Mr Hayes asked the housing officer, "how am I the only fella being picked out of a bunch in the whole of the city, when there are more people around", Mr Hayes replied he could "not comment on any other cases".
Garda Eimear O'Sullivan, Limerick Divisional Drugs Unit, told the court the unit had received "numerous complaints" Coady was "actively involved in the sale and supply of controlled drugs" in the greater King's Island area.
Garda O'Sullivan said the local community lived "in fear" because there were "numerous people" in the area "suffering from addiction", which she said, leads to "begging, robberies, burglaries" for persons in addiction to "feed" their habit.
"This is major concern to people in the area," she added.
Garda O'Sullivan said Coady's presence in the community had a negative impact on the lives of local people.
She said Coady had a number of criminal convictions, ten of these were for drugs offences, including six convictions for possessing drugs for sale or supply, and four for simple possession.
Garda O'Sullivan said there was a "very significant drugs problem in the St Mary's Park and King's Island area" which was "exacerbated by Mr Coady's presence" there.
Coady did not contest Garda O'Sullivan's direct evidence to the court.
Judge Keane said she was "satisfied" Coady's alleged conduct in the community "meets a threshold of anti-social behaviour".
Approving an exclusion order against Coady for a two-year period, to start upon the date of his release from prison, she told him: "Mr Coady you are nothing more than a guest of your mother and when you're a guest you are obliged to behave yourself."