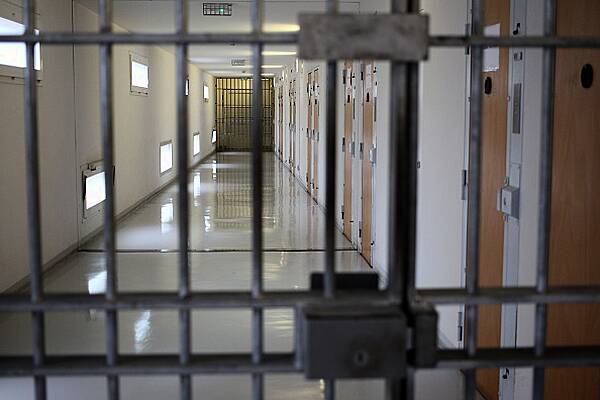 Eimear Dodd
A man who orally raped his six-year-old daughter in a "fundamental breach of trust" has been jailed for six and a half years.
The 30-year-old Dublin man, who can't be named to protect the identity of his victim, pleaded guilty to one count of oral rape on an unknown date between February 9th, 2019 and February 10th, 2020 when the victim was aged between six and seven years old.
He also pleaded to two counts of possession of child sex abuse material at his home on December 7th, 2019.
Imposing sentence at the Central Criminal Court on Thursday, Ms Justice Mary Ellen Ring described the man's actions towards his daughter as a "fundamental breach of trust".
Breach of safety
"Every child has the right to feel safe at home in the care of their parents and to be safe," Ms Justice Ring said. She added that the man's actions were a breach of that safety and of the victim's bodily integrity.
The court heard that gardaí carried out a search on the family home in May 2020, during which items, including phones, were seized.
When the phones were examined, a number of videos were identified including child sex abuse material and one of the man helping another person to engage in a sex act with an animal. The man's children were taken into care and he has had no contact with them since then.
The victim later made a disclosure to her foster mother. The girl told gardaí she was dragged upstairs on her bottom by her father, and the assault took place in her bedroom. She said the accused had used her mouth "as a toilet".
Ms Justice Ring said the girl gave a "vivid and clear" account of the assault and it is an aggravating factor that the accused is her father.
In her victim impact statement, the girl, who is now nine, said she was "scared, sad and shocked" by what had happened. Her father had told her to keep it a secret, however, she felt happy after she told her foster mother and is now living in a normal family.
Ms Justice Ring said she hoped the love and attention the girl is receiving from her foster family will help her deal with the impact of this incident.
Admission to videos
When arrested, the man initially denied raping his daughter, but made admissions in relation to the videos.
The man has been in custody on since June 2021. He has nine previous convictions, including for possession of drugs for sale or supply for which he received a three-year suspended sentence, which was in place at the time of this incident.
Ms Justice Ring said while the man had initially denied the rape charge, he did plead guilty before the trial date which was valuable.
Ms Justice Ring noted that the man has drug addiction issues, and told the Probation Services that he used cannabis, cocaine and LSD.
A probation report put the man at medium risk of re-offending, and said he does not take full responsibility for his actions as he claims not to recall these events due to his drugs use.
Ms Justice Ring expressed concern about the man's lack of recollection. She noted that he was working at the time which suggests an ability to function day-to-day.
The judge said the accused's actions would have taken some planning and cannot be "explained away" by his addiction.
A number of documents were handed into the court on behalf of the man, including a prison governor's report and clean urine analysis.
He is on an enhanced prisoner regime.
A letter of apology from the man was also handed into the court. Ms Justice Ring noted the man's guilty plea, his efforts to deal with his addiction and lack of similar convictions as mitigating factors.
Imposing an eight-and-a-half-year sentence on the count of oral rape, Ms Justice Ring said she would suspend the final two years of the sentence on strict conditions, including that the man place himself under the supervision of the Probation Services.