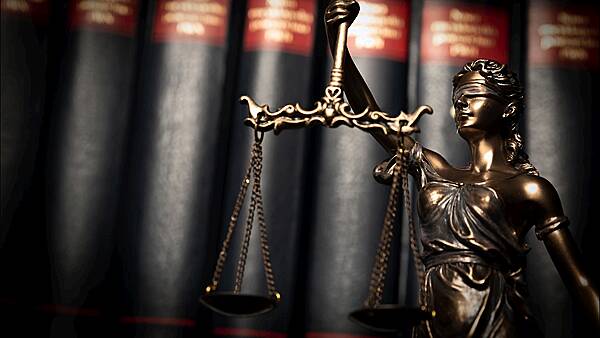 High Court reporters
A 75-year-old man has failed in his High Court attempt to halt his criminal prosecution for five counts of indecent assault alleged to have occurred in the 1980s.
The man, who cannot be identified, sought to convince the court he was at real risk of an unfair trial due to delay and his current health and memory issues.
The indecent assaults are alleged to have been committed on the complainant when she was between 14 and 19 years old.
Ms Justice Marguerite Bolger was not satisfied the man has suffered irreparable prejudice due to the lapse of time or the way the charges are being prosecuted.
Any issues regarding delay, the absence of evidence, or the man's medical condition can be addressed by the trial judge, she said as she this week dismissed his application.
Right to fair trial
The man claimed the prosecution amounts to a bare allegation that can only be challenged by a mere denial in the absence of independent or objective factual evidence, which he said endangers his right to a fair trial.
He pointed to the absences of three witnesses who have died and missing documentary evidence from the woman's former place of work from where it is alleged she would cycle to his house during the period of alleged assaults.
Saying he was diagnosed with memory and cognitive issues two decades ago, the man contended this amounted to exceptional circumstances that prohibit his criminal trial.
The Director of Public Prosecutions (DPP) disputed any culpable prosecutorial delay and submitted the man has always had memory problems, so an earlier trial would likely have encountered the same problems.
One of the witnesses died prior to the end of the alleged offending behaviour, while another died about a year after the alleged offending period, so there is no reality to the trial having commencer prior to either of these deaths, the DPP said.
Timeline
Ms Justice Bolger noted the complainant first made a complaint in mid-2017 and was interviewed later that year. The man was charged in mid-2019 and the indictment was served that October.
This timeline does not show blameworthy prosecutorial delay, and, even if she is wrong, said the judge, she does not see how it has caused prejudice that cannot be addressed at trial.
There was no obligation to retain the complainant's employment records at the time of the alleged assaults, the judge added.
While medical records confirm a diagnosis in 2019 of long-term memory and cognitive difficulties and a more recent diagnosis of an amnestic type mild cognitive impairment, doctors found the man was well cognitively, said the judge. She added that the medical evidence was that he has not progressed to dementia and does not show rapid memory change.
She was satisfied his health difficulties did not justify his claim that he is at risk of an unfair trial that cannot be ameliorated by the trial judge.