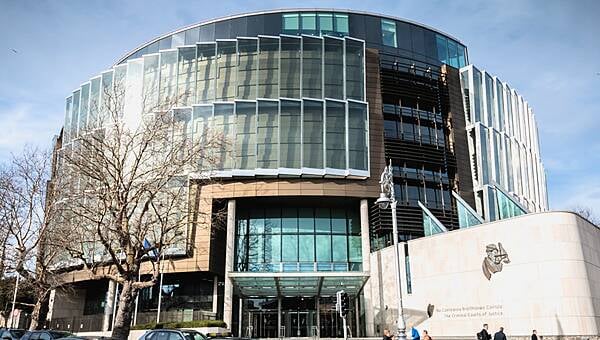 Declan Brennan
A security guard who groomed his partner's young daughter before going on to repeatedly molest and rape her has been jailed for nine years.
The 39-year-old Dublin man, who cannot be named, sexually assaulted the girl when she was aged between 8 and 10 and at times when the victim's mother was hospitalised for an ongoing illness. The Central Criminal Court heard that he threatened her with severe violence if she told anyone about what he was doing.
He pleaded guilty at the Central Criminal Court to sexual assaults and a single count of rape of the girl on dates in 2018 and 2019 at various places in Dublin city, including at his home where the girl and her mother were residing.
Sentencing him on Thursday, Justice Paul McDermott said the offending represented a breach of the trust placed in the man by the child and her mother.
He noted that while the man admitted molesting the girl, he was ambiguous about whether it was wrong and at times he tried to attribute some blame for his actions on to the child.
Victim impact statement
In her victim impact statement, the victim, now in her mid-teens, said that her childhood and early teenage years were a period of hell which she had to endure.
She said she was afraid of the man but felt guilty about what happened. Justice McDermott said that all the guilt for this serious wrongdoing lay with the defendant who had exploited the young girl for his self-gratification.
He told the victim, who was present in court, that she should be very proud of herself for coming forward about the abuse, despite the fear she felt.
"It's a measure of your character and strength that you came forward. You demonstrated enormous courage," he said.
Justice McDermott said the man knew what he was doing was wrong and that he groomed the child. He said the abuse had a severely negative effect on the victim.
He noted that man had expressed remorse, but he said for this to be considered a mitigating factor it must be sincere. He said the man's tendency to victim blame lessened the value of his stated remorse.
Justice McDermott suspended the final year of a ten-year prison term on various conditions including that the defendant engage with a psychiatric programme and with drug abuse treatment and keep away from the victim. The judge said that the man continued to be a danger to children, and he ordered he be subject to a post-release supervision order.
If you have been affected by any of the issues raised in this article, you can call the national 24-hour Rape Crisis Helpline at 1800 77 8888, access text service and webchat options at drcc.ie/services/helpline/, or visit Rape Crisis Help.
In the case of an emergency, always dial 999/112.