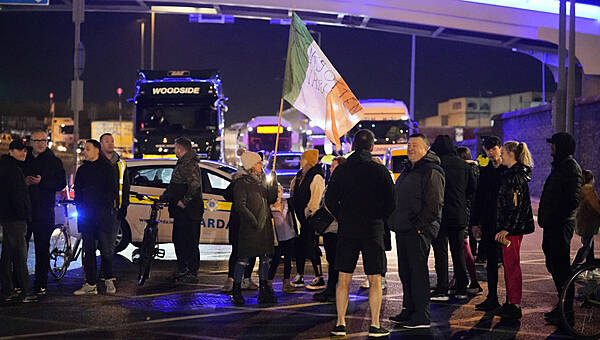 Gráinne Ní Aodha, PA
The Department of Integration has strongly condemned protests held outside centres where asylum seekers are being housed, saying that they are causing "fear and distress".
Last night, protests were organised at several centres where migrants are being housed across three counties; dozens attended at separate locations including Ballymun and East Wall in Dublin, Athy in Kildare and Fermoy in Co Cork.
It comes after a large crowd gathered outside the Travelodge hotel in Ballymun at the weekend, where protesters chanted "get them out", and one person was seen holding a sign that said "Ireland is full".
Coinciding with Thursday's protests, Dublin Lord Mayor and Ballymun native Caroline Conroy – as well as local businesses, schools, sports clubs and all elected representatives in the area – signed a statement saying that efforts would be "redoubled" to promote integration in the area.
The statement added that issues like housing and homelessness should not be used to "stoke fear and hate".
"We know that only a small minority of people from the area are taking part, and the abuse is orchestrated by far-right groups," the statement said.
TDs have also called for those who wish to protest to do so outside Leinster House, while Tánaiste Micheál Martin said protests held outside where people live "crosses a line".
In a statement, the department said it was "aware of the planned protests and has made the gardaí aware of them".
"It deplores these protests which are intimidating vulnerable International Protection applicants, many of whom are children who have fled war and persecution and are causing fear and distress for centre staff and management.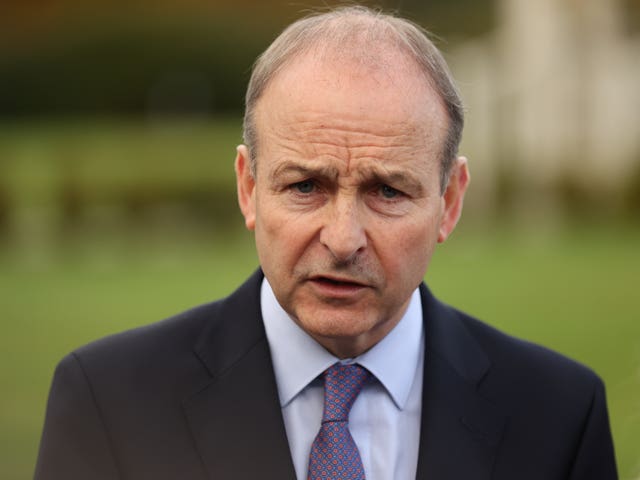 "Over the past year, communities across Ireland have demonstrated great solidarity and welcome for those who come here seeking refuge.
"The department strongly condemns any attempt to promote division and hostility towards those who come here seeking safety."
As of January 10th, the department said the State is accommodating more than 73,980 people, including 54,420 people fleeing the war in Ukraine and 19,600 other asylum seekers.
The number compares with the total of 7,250 people seeking international protection at the same time last year.
In 2019, there were 4,873 international protection applicants in Ireland.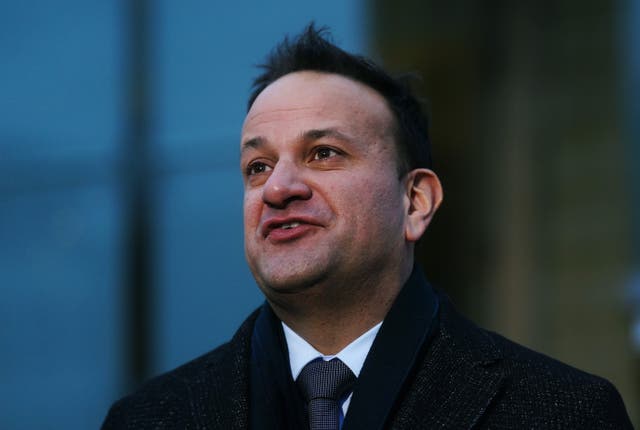 Taoiseach Leo Varadkar said the huge surge in people seeking asylum has put pressure on the system.
"It would have been 3,000 or 4,000 in most years," he said.
"That has now gone up a lot. It was 14,000 last year, and that is putting pressure on the system, certainly the difficulty finding accommodation."
Gardaí said a number of peaceful demonstrations held on Thursday night across Dublin, as well as in Cork and Kildare, "concluded without incident".