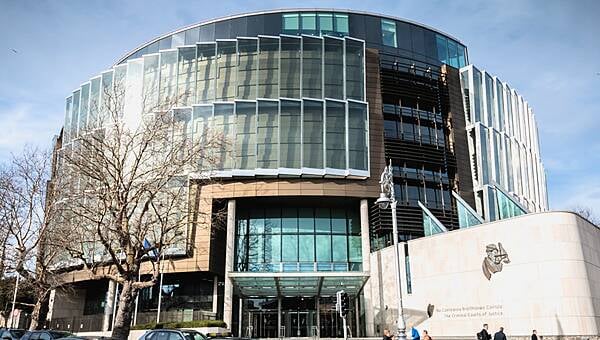 Fiona Ferguson
A woman who was sexually assaulted by her sister's partner as she slept has told a court how she had viewed him as part of her family and could not believe what he had done to her.
The 27-year-old Donegal man sexually assaulted the then 19-year-old girl as she slept in his bed alongside her older sister. He initially told gardai it had been consensual but the court heard he now accepts he had done wrong and the injured party had done nothing to cause what happened.
Darkest hour
The young woman outlined how she felt she had lost the support of her family and got through some her darkest hours alone over the five and a half years since the offence occurred.
The accused man, who can not be named to protect the woman's identity, pleaded guilty at the Central Criminal Court to sexual assault of the woman at his home on June 4th, 2017.
Mr Justice McDermott adjourned finalisation of the case until April to allow a probation report be completed. A full plea in mitigation will be heard on behalf of the accused man on that date.
Gerard Clarke SC, prosecuting, in outlining the background of the case said that the young woman was staying over at the apartment her sister shared with the accused on the night in question
She and her sister had fallen asleep in her sister's bed, but she awoke to find the accused man on top of her, kissing her, and her undergarments pulled down. She woke up her sister and after ringing gardaí left the flat to meet them.
The accused man told gardaí that anything that happened had been consensual.
In her victim impact statement the young woman said the past five and a half years since her case began had been "life changing" and said the accused had put her through hell.
She told him she had felt comfortable with him, looking at him as a part of her family and did not know how he was capable of doing what he had done to her. She told him of the "torture" he had put her through and described how she suffered flashbacks and nightmares.
She outlined how she attended counselling and thought she was dealing with the effects of what had happened but suffered a major breakdown when the people she thought would support her did not.
'Unloved and unwanted'
She told the court how she lost the close bond she had with other family members and felt that they did not support her as she had hoped they would, leaving her feeling "unloved and unwanted."
She said to feel that she was not believed or supported when she came forward nearly destroyed her.
She said she no longer looks at herself as a victim but as a survivor who had got through some of her darkest days without support. She told the accused man the one thing she had not taken from her was her voice which she had used to bring him to justice.
Shane Costelloe SC, defending, said the accused man was anxious that the young woman knows he fully understands the wrong he did and that she had done nothing to cause what happened to her.
He said his client had been out drinking and accepts this is not an excuse, but may go some way to explain this "bizarre" crime. He said the man's plea indicated that he did wrong and there had been no consent from the woman as she was asleep.
Mr Justice McDermott noted it had taken two and a half years for the complainant to hear whether the case was going forward and that it had taken five and a half years to get where the case is now. He said this had added to the pressure on and suffering of the injured party and shouldn't happen.