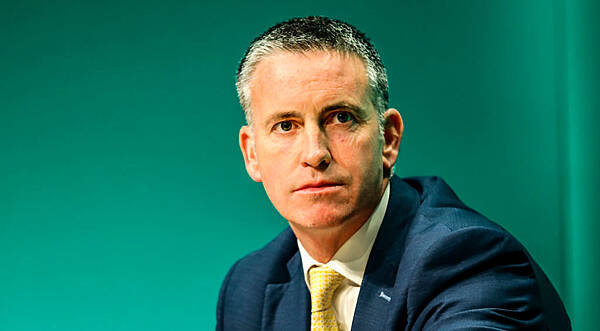 By Cate McCurry, PA
The Minister for Finance said the resignation of Damien English underlines the need for reform of ethics in public office.
Mr English resigned from his ministry at the Department of Enterprise, Trade and Employment on Wednesday night after it emerged he had failed to disclose ownership of a property on a planning application.
Michael McGrath said the incident, which led to Mr English's resignation, damages public trust and confidence in politicians and politics.
Speaking in Cork on Friday morning, Mr McGrath said the Government will bring forward legislation this year to give more powers to the ethics watchdog, the Standards in Public Office Commission (Sipo).
The Fianna Fail minister said the legislation would "overhaul" the area of ethics in public life, adding that it has been some 20 years since legislation was first brought in.
Asked whether Mr English should face further investigations by Meath County Council, Mr McGrath said: "It's a matter for the respective authorities now as to whether they wish to carry out investigations and take the matter further, and they will do their business independently.
"For the Government and the Oireachtas, I think it does underline the need for reform in the area of ethics and public office.
"During my time as Minister for Public Expenditure we did complete comprehensive review of Ireland's statutory framework for ethics in public life. I secured approval of government last month for bringing forward legislation to overhaul this area. Because it is now 20 years since legislation was brought in.
"It does need to be modernised. We have a whole series of recommendations going back to various tribunals of inquiry, and we have annual recommendations being made by Sipo itself as a body and so the Oireachtas does need to take this seriously.
"I believe that legislation will be brought forward by the Government over the course of this year and we do need to finally update and modernise and strengthen the framework for ethics and public life because events like this only serve to damage public trust and confidence in politicians and politics.
"That's not good for our country."
Mr English, a TD for Meath West, apologised after he admitted failing to declare his ownership of a house in Castlemartin to Meath County Council when he applied for a 'local needs' planning permission in 2008.
Sipo has previously made recommendations to strengthen its powers and resourcing in its annual report for many years.
Mr McGrath said he has identified this as a priority.
"It is an issue that was flagged in the Programme for Government. Officials undertook a very comprehensive review of the full suite of Ireland's ethic and public office legislation," he added.
"It took longer than I would have liked, but it did get completed towards the end of last year and I brought the matter to cabinet and secured cabinet approval for legislation to be brought forward.
"The review involves examining all of the Sipo recommendations, and I believe that very many of them will be adopted, will be brought forward with legislation.
"Sipo needs further powers and they also need further resources. So we will have a new consolidated piece of legislation brought forward this year.
"The Oireachtas does need to take this issue seriously and I can assure people that the Government will lead on this issue on the back of the comprehensive report that has now been completed."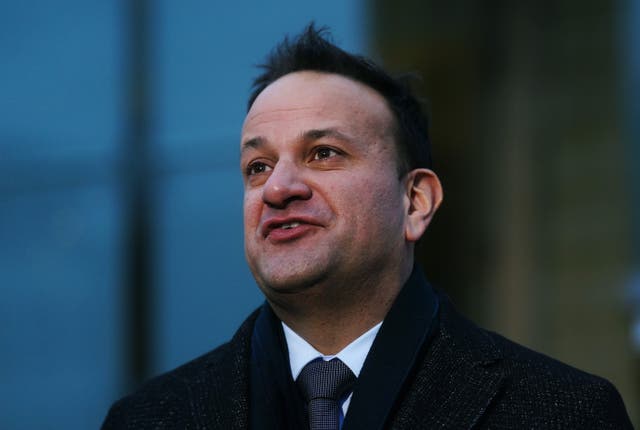 Mr McGrath said that ministers are "well aware" of their obligations in public life in declaring property interests.
On Thursday, Taoiseach Leo Varadkar said Mr English paid a "big political price".
Mr Varadkar described his Fine Gael colleague as an "extraordinarily decent person", saying it was a difficult day for Mr English, his family and supporters.