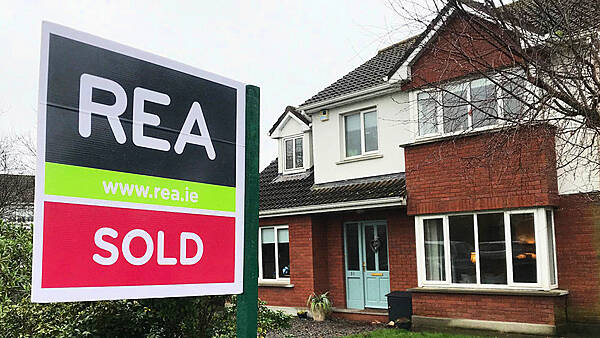 Fiachra Gallagher
Landlords will continue to exit the rental market in large numbers this year, a trend that emerged in 2022, the Society of Chartered Surveyors forecasted on Friday.
In the final quarter of 2022, SCSI agents estimated that 40 per cent of properties being put on the market for sale were landlords selling investment property.
John O'Sullivan, chair of SCSI's practice and policy committee, said that this trend "ramped up" at the end of the year.
"Although the trend of second-hand buy-to-let properties coming on the market was in evidence throughout 2022, it appears to have ramped up in the last quarter of the year. While this may have helped to increase the number of properties available for sale — 66 per cent of agents reported low stock levels this year as opposed to 85 per cent last year – the lack of supply remains the dominant issue in the market."
The survey listed three main reasons for landlords selling up: "The complex and restrictive nature of rent regulations", "Landlords finding compliance with rented housing standard too onerous" and "net rental returns [being] too low".
In a telling statistic, 59 per cent of agents reported an increase of tenants remaining in a rented property after a valid notice of termination had expired, reflecting the difficulties faced by renters seeking alternative properties.
Looking forward, almost eight in 10 agents believe that buy-to-let rental unit being sold now will not be replaced in the rental market within the next two years.
In the buyer's market, house prices will rise by 2 per cent in the year ahead, a stabilisation of sorts after double-digit growth figures in 2022, the report forecasted.
Despite this, viability and affordability will remain as key issues in the year ahead.
"Tens of thousands" of people seeking to purchase their first home are still being locked out in various parts of the country — specifically Co Wicklow and Co Kildare, where prices for three-bed semi-detached properties are up by €74,000 and €24,000 respectively.
To buyers on an average income, however, houses are deemed affordable by SCSI in counties Cork, Meath and Galway.
Last year, house sales slowed after a "brisk" summertime period, with agents attributing the downward shift in activity and sentiment to economic uncertainty and rising interest rates.
Another key finding of the report states that the Government's housing output must increase by 8 per cent per annum if Housing for All targets are to be met by 2030. This translates to 27,000 new homes this year, rising to 39,000 in five years' time, and over 45,000 by 2030.
In 2022, a total of 25,000 houses built was the highest number in a decade.
There's also concern among agents that commencement and planning permission numbers are declining, and that this will have "a direct impact on the number of completions this year and possibly into 2024".