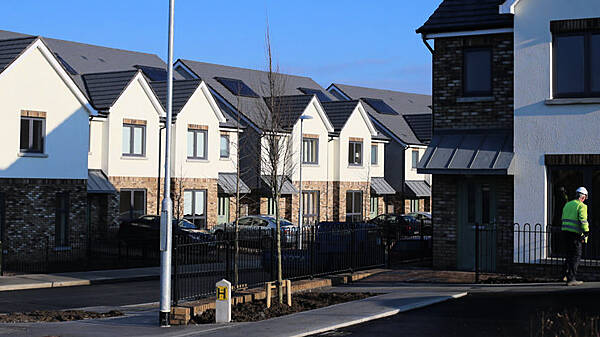 By Gráinne Ní Aodha, PA
Mortgages worth almost €1.5 billion were approved in 12 months to November, according to a banking lobby report – representing a 16.8 per cent increase in 12 months.
According to Banking & Payments Federation Ireland (BPFI), almost 55,000 mortgages were approved in the year to November 2022, worth €14.9 billion and representing a 2.5 per cent increase month-on-month.
A total of 5,433 mortgages were approved in November 2022, with 2,533 first-time buyers taking out mortgages worth a total of €699 million.
The value of first-time buyers' mortgages rose 10.1% month-on-month and 1.4 per cent year-on-year.
1,148 mover purchasers – representing 21 per cent of the number of mortgages in November – took out mortgages worth a total of €359 million.
The number of mortgages approved rose by 1.6 per cent month-on-month and by 9.6 per cent compared with the same period last year.
Mortgage approvals for residential investment lettings (RIL) decreased by 14.6 per cent year-on-year, while mortgage approval values decreased by 18.2 per cent year-on-year to €16 million.
BPFI chief executive Brian Hayes said: "Our latest mortgage figures show that in November 2022 approvals activity increased both in value and volume terms, however it should be noted that much of this was driven by switching."
"When we look at the year-to-date figures, there were almost 55,000 mortgage approvals (54,461) in the year to November 2022, valued at almost €14.9 billion.
"These are the highest levels since our data series began in 2011 and up from 49,479 mortgages valued at €12.4 billion in the same period of 2021.
"While first-time buyers remain the largest segment in the mortgage market with approvals valued at some €7.1 billion in the year to November, increased switching activity is largely driving the rate of growth, with volumes up by 73 per cent year-on-year to more than 16,000, as customers continue to seek out new deals to minimise the impact of ECB interest rate decisions."
The report defines mortgage approval as a "firm offer" of credit to a customer for residential property.