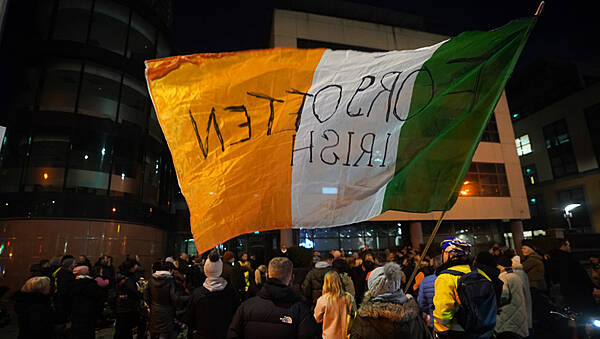 James Cox
The number of anti-refugee protests in Ireland last week is a "definite cause for concern".
That's the worry of a counter-extremism expert who said genuine grievances relating to the housing crisis are being hijacked by the far-right.
A spate of demonstrations against asylum-seeker accommodation took place last week in Ballymun, Clondalkin, Tallaght, Athy and Fermoy.
Research analyst at the Institute for Strategic Dialogue, Aoife Gallagher, believes these groups are becoming more radical in nature.
Ms Gallagher told Newstalk: "This kind of action has been happening since 2018 or 2019. People might remember the protests against Direct Provision centres in places such as Galway and Donegal.
"This is kind of a continuation of those I suppose, but what we're saying especially in an online context and on the ground, is the kind of narratives and tactics are becoming a lot more extreme than what we were seeing a few years ago."