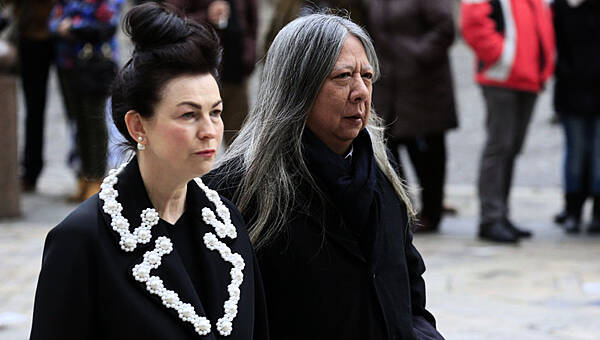 Gordon Deegan
One of the country's best known designers John Rocha looks set to share in a pre-tax €11.5 million windfall from his design firm.
This follows Mr Rocha – who celebrates his 70th birthday this August – moving to voluntarily wind-up his Dublin-based design company Three Moon Design Unlimited.
'Declaration of Solvency' documents lodged with the Companies Office show the firm has assets valued at €11.6 million and liabilities of €100,429 leaving a net €11.5 million to be shared out among company shareholders before tax.
The dividend will be paid out to the firm's three shareholders, two Isle of Man registered firms, Basilik Holdings Limited and TMD (IOM) Unlimited and the Hong Kong-based Hatari Express Limited.
Accumulated profits
A document confirming the voluntary wind-up of the business declares that the directors have stated the company will be able to pay off its debts in full.
Paul White has been appointed as liquidator of the Rocha firm. The company's most recent accounts show that the company was sitting on accumulated profits of €16 million at the end of 2021.
Ahead of the winding up, John Rocha's wife, Odette, stepped down as director last month.
The wind-up of the Rocha design firm follows more than a year after the Rochas sold their four-bedroomed Victorian home at Leeson Park, Ranelagh, Dublin for just under the asking price of €3.95 million.
The sale followed the Rochas deciding to make London their permanent base in order to be close to their three children living there.
The Hong Kong-born designer moved away from high end, luxurious women's clothing in 2014 but continued with lifestyle licensing deals.
Mr Rocha, who first moved to Ireland in 1978 after studying design at Croydon School of Art in the UK, was able to extend his design portfolio through many collaborations, from glass design with Waterford Crystal to residential, leisure and hotel projects throughout the world.
Mr Rocha's daughter, Simone, has continued the Rocha name in the world of fashion, carving out her own niche in the business.
In a press interview in 2021, Mr Rocha explained his move away from high-end fashion in 2014.
He said: "One of the reasons I stopped was I had never spent a single Chinese new year in Hong Kong, as it always coincided with Fashion Week, so I wanted to do it before my mother passed away."
He added: "I thought there is no point competing with my own daughter: Simone would have a show on a Tuesday and mine would be the following day."
In 2010, Rocha was one of six contemporary, internationally renowned Irish fashion designers to feature on An Post stamps and the one-off series also included Louise Kennedy, Philip Treacy, Orla Kiely and Paul Costelloe.