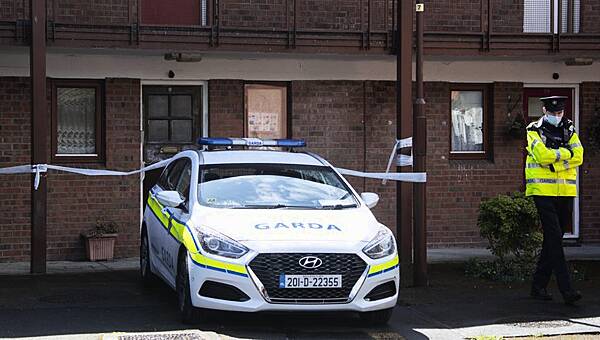 Ryan Dunne
CCTV evidence shows that the man on trial for the murder of 76-year-old Kwok Ping Cheng dropped "an axe-like tool" moments after leaving the victim's home, the Central Criminal Court has heard.
The jury also heard on Monday from Detective Garda Aidan Smylie that Oliver Doran (24), with an address at Sophia Housing, Cork Street, Dublin 8, spent around one hour and 13 minutes in Mr Cheng's home after gaining access through a rear window.
Mr Doran has pleaded not guilty to the murder of Mr Cheng (76) at Robinson's Court, Cork Street, Dublin 8, on a date between April 28th and 29th, 2021.
The jury has been told they will hear evidence that the accused told investigating officers he killed Mr Cheng with an axe he had brought from his own home but does not remember a lot of what occurred because he had taken an intoxicant.
Det Gda Smylie told counsel for the prosecution Anne-Marie Lawlor SC that CCTV footage in the case shows the movements of Mr Cheng and the accused on April 28/29th, 2021. He said that Mr Cheng returned to his home at Robinson's Court at 6.42pm on April 28th and did not emerge from his home again.
He said that the footage shows that no one else entered through the front door of the flat, but it is alleged that someone gained entry through the rear window.
Det Gda Smylie said that at 9.45pm, Mr Doran exited Sophia Housing wearing a blue jacket, black trousers, white socks and dark runners. At 9.49pm, a person wearing a dark jacket and dark trousers with a hood covering his head entered Robinson's Court. Det Gda Smylie said this person appeared to have something under their jacket.
Det Gda Smylie said that at 9.53pm, the person entered Mr Cheng's home through a window and spent around one hour and 13 minutes inside the flat.
He agreed with Ms Lawlor that there was no issue that this person was Mr Doran.
Det Gda Smylie said that at 11.11pm, Mr Doran exited Mr Cheng's home via the front door, stopped at the door and looked inside for 18 seconds before walking away.
The detective said that Mr Doran appeared to drop "an axe-like tool" on the ground and when he attempted to retrieve it, he fell over.
He said Mr Doran put the tool back inside his jacket and walked away unsteadily.
Det Gda Smylie said that a short time later, as Mr Doran was entering Sophia Housing, he appeared to drop something on the ground that he then picked back up.
He said that at 01.03am on April 29, Mr Doran exited Sophia Housing wearing an orange jacket and dark trousers and made his way to Robinson's Court, where he again entered Mr Cheng's home through the rear window. He spent seven minutes in the flat before exiting and returning to Sophia Housing.
Victim's son
The jury also heard from the victim's son, Jason Cheng, who gave evidence to Ms Lawlor that he attended at the city mortuary on April 30th, 2021, to identify his father's body.
The trial previously heard evidence from witness James Ellis that he found the body of Mr Cheng in his sheltered accommodation on the morning of April 29th, 2021, at around 10am.
Mr Ellis told Ms Lawlor that he saw Mr Cheng in the sitting room "covered in blood". He said he called out to him but "I knew he was dead".
"As I backed out, I could see the place was ransacked. I said a quick prayer and called the emergency services," he added.
And State pathologist Dr Heidi Okkers also previously gave evidence to the murder trial that Mr Cheng suffered multiple broken bones and wounds that exposed his skull and underlying bones.
She said the most severe injuries were the scalp lacerations and these were most likely caused by an axe which had been shown to her at the scene.
The trial will continue on Tuesday before Mr Justice David Keane and the jury of nine women and three men.