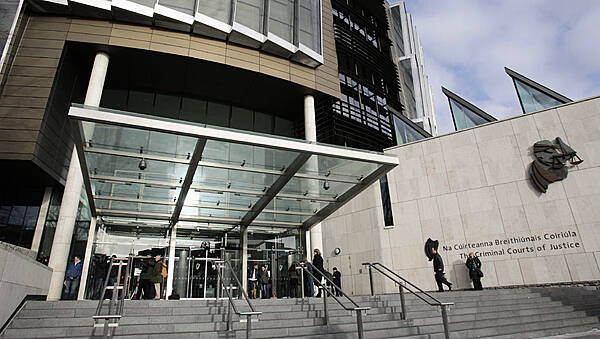 Fiona Ferguson
A "troubled" girl who was 13-years-old when she was first found to be in possession of images of child abuse has been given a suspended sentence.
The court heard that on a second occasion, when the girl was 15 years old, she was found in possession of hundreds of similar images including some graphic material showing children being sexually abused and tortured.
The now 19-year-old woman has pleaded guilty at Dublin Circuit Criminal Court to three counts of possession of child pornography on dates in 2017 and 2019.
The court heard an order in relation to reporting restrictions had been previously made in the case.
A prosecuting garda told the court the woman had made a number of allegations from a young age that she had been a victim of inappropriate behaviour or sexual assault.
James Dwyer SC, defending, said the accused woman was "troubled" and was the subject of various orders. The case had been delayed for some time as she was in hospital.
He said she had been put into a secure "special care unit" under constant supervision following the second offence before being transferred to her current services where she describes "feeling human for the first time".
He handed in a psychotherapist report and said an aftercare plan was in place.
Complicated situation
Judge Martin Nolan said this case was "a very complicated situation" but that what the young woman had done was extremely wrong, and he hoped she was remorseful. He said he did not think she deserved a prison term, and he imposed a two and a half year suspended sentence.
He ordered two and half years probation supervision and said they should liaise with the services that are currently interacting with her.
Garda Conor O'Braonain told Oisin Clarke BL, prosecuting, that a number of state services had been involved with the girl from a young age, and she had made a number of allegations of being a victim of sexual assault. Nothing has arisen as a result of the garda investigations.
The court heard that in June 2017, she arrived at a garda station and made gardaí aware of a Dropbox folder which she gave them access to and was found to contain an image of a prepubescent girl and a male.
Gardaí ascertained she had been complicit in obtaining the image, and they became concerned.
In 2019, the National Centre for Missing and Exploited children contacted authorities in Ireland in relation to child abuse images and an investigation was commenced.
Gardaí conducted a search, but nothing of value was found. The 15-year-old girl and relatives later attended the garda station.
They dropped in a phone which was analysed and over 300 images and videos of the most serious category were recovered, involving preteen children involved in sexual activity.
She also gave gardaí access to a further Dropbox folder in which more graphic images were found.
The court heard gardaí sought advice from a consultant psychologist in order to put together an interview plan prior to speaking to the accused child.
The garda agreed with Mr Dwyer that the girl did not have any involvement in the production of the material and had simply been in possession of it.