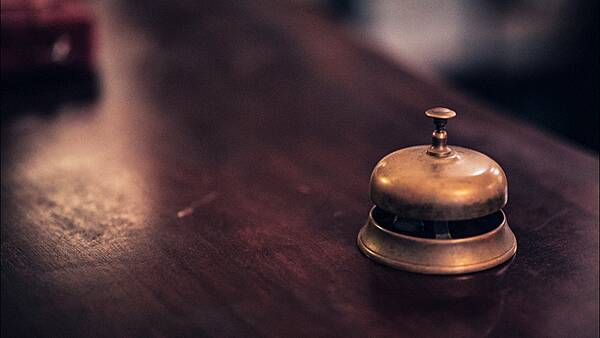 Updated: 2pm
Hotel rooms in Dublin could be facing a 1 per cent levy following a report by Dublin City Council.
The tax was previously recommended by the Commission on Taxation and Welfare in its report published last September.
The commission said accommodation or city taxes have been introduced around the world, including popular tourist destinations like Paris, Berlin and Vienna, "in response to tourism consumption and the pressures it places on the provision of public goods and services".
A subsequent report by the council on the matter has also recommended its introduction, claiming over €12 million could be raised for Dublin city annually through the levy.
While some rural TDs have raised concern the tax would drive the cost of staying in Dublin even higher, local councillors said the funds could be put to good use for the benefit of all, such as helping to tackle crime in the city or rejuvenate O'Connell Street.
Speaking to Newstalk, Dublin Councillor Daithí Doolan explained he is in favour of the proposal.
"It's a tax on people who choose to come to Dublin on holidays, as we have been taxed when we go to America and other cities.
"I wouldn't be critical of that when I go to America or Europe, I think it's a way of raising funding for local government," he said.
'Unfair'
However, the manager of landmark Dublin hotel Buswells has described the proposal as "unfair and unwarranted".
Paul Gallagher, who is also a former president of the Irish Hotels Federation, told RTÉ Radio's News at One that Irish hotels already paid 32c in every euro to the Exchequer, while Dublin hotels paid €36 million in rates.
A room tax was not equitable, he said, warning that even if the proposed levy was only 1 per cent for the first year, in the following years councillors would demand it be increased within a few years.
Mr Gallagher said that if €12 million was raised from the room tax it would still not be sufficient to fix the problems being faced in Dublin city.
Councillors did not understand the metrics of doing business in Dublin, he said, adding that if such a tax was approved for Dublin then "every other district" would want it too.