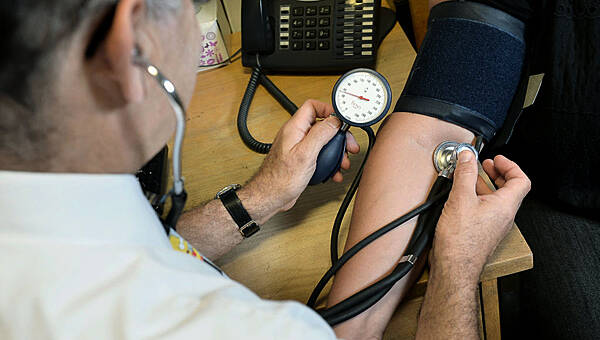 Vivienne Clarke
The Irish Medical Organisation's chair of the GP sub committee has expressed concern that any plans to expand free GP care would be for "short term political gain" and a result of a "sugar rush" by the Government.
Such plans reminded him of the UK and Brexit, he told RTÉ radio's Morning Ireland. There was an attitude of 'we don't need the experts, it will be fine'.
"We are the experts".
Dr McCauley said that a "politically induced health crisis is coming down the road" as the estimates for those who will apply for free GP care had been seriously underestimated. "I don't recognise those figures."
An ESRI report published on Tuesday indicated that free GP care could be introduced for the entire population within three years at a maximum cost to the State of €881 million.
However, it warned that there may not be enough GPs to meet the extra demand a free system would generate as the population ages and grows.
Dr McCauley said that younger GPs feared the system would become overloaded as was the case in the UK while older GPs were concerned they could not cope with the stress of the increased workload.
"I worry greatly about this. It doesn't matter what policy is there, it is the capacity to follow it that matters."
"A plan to expand free GP care will overwhelm the system which is already dysfunctional," he said.
"Universal healthcare is part of the Sláintecare plan which was published in 2017. Sláintecare was about timely care," said Dr McCauley, introducing free GP care in an ad hoc manner would do the opposite."