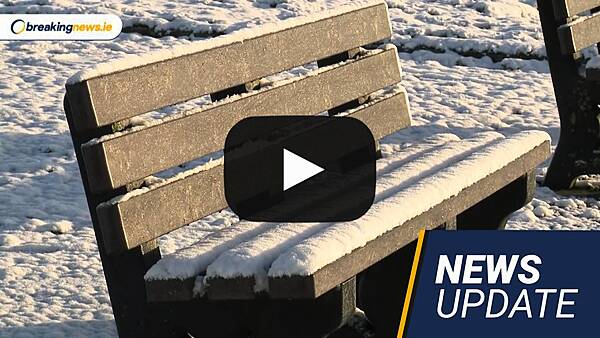 Inflation eases
Annual Irish inflation slowed in December, with prices up 8.2 per cent year-on-year compared to 8.9 per cent in the previous month, according to the Central Statistics Office.
This is the fifteenth straight month where the annual increase in the Consumer Price Index has been at least 5 per cent, triggering the deepest cost-of-living squeeze in decades.
However, the latest data showed prices were 0.2 per cent lower month-on-month, an early signal that inflation may be easing.
Winter weather
Met Éireann has warned motorists to take care on the roads today as temperatures are down as low as -7 degrees in parts of the midlands.
Snow is on the ground in parts of Kerry, Cork and Donegal, which has led to school closures and local travel disruption. Temperatures today are expected to stay between 0 and 4 degrees as frost will linger.
Met Éireann meteorologist Gerry Murphy said the cold spell will last until late on Thursday and into Friday, with another very cold day in store tomorrow with temperatures between 2 and 5 degrees.
Free GP care
Extending free GP care to everyone in the Republic, using a gradual approach based on people's income, could cost the state between €381 million and €881 million by 2026, according to research.
The lower amount is based on a low-pressure scenario while the higher figure is in the event of high demand.
"A take-up rate of 70% rather than 85% would reduce projected cost by approximately 18%, while increasing the take-up rate from 85% to 100% would increase projected cost by almost 18%," the research funded by the Department of Health said.