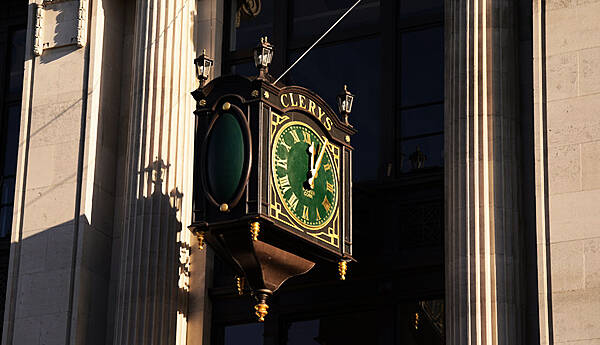 The landmark Clerys clock has been restored as part of the redevelopment of the former department store on Dublin's O'Connell Street.
The new "Clerys Quarter" is to be completed within weeks, with shops expected to open before the summer.
The 170-year-old department store was closed suddenly in June 2015 with the loss of more than 460 jobs.
The old store and an adjoining building have been undergoing redevelopment since 2019 as a retail, office, bar and restaurant complex, as well as a hotel.
Representatives of the store's owners said the work will be completed "in the coming weeks" with "retailers and hospitality opening early Q2 this year".
The iconic clock was unveiled by Lord Mayor Caroline Conroy on Tuesday, while a free exhibition on the history of the building will open to the public on Wednesday afternoon.
Commenting on the restoration project and exhibition, Ms Conroy said: "The Clerys building is an iconic Dublin landmark, and it is tremendous news for the city to see it restored to its full glory.
"The Clerys Exhibition, which opens today, charts the exceptional history of this building and its role in the centre of Dublin life for generations.
"Particular credit is due to the skilled craftspeople who have worked so painstakingly to renovate the building and to the owners for their efforts in bringing new life to this important landmark which will bring new retail, hospitality, and employment opportunities to the area."