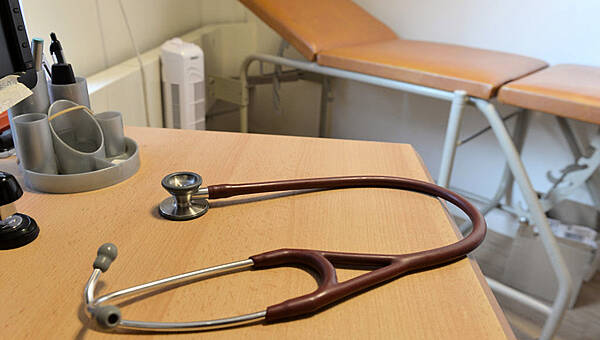 Muireann Duffy
A lack of General Practitioners could hinder efforts to expand free GP care to all, according to findings from the Economic & Social Research Institute (ESRI).
The study found that providing free GP access to all citizens in 2026 would cost the State between €381 million and €881 million.
Currently, free GP care is offered to young children and medical card holders. Plans to offer free GP care to an additional 400,000 people were announced as part of Budget 2023, coverings all six and seven-year-olds and those on or below the 'median income level'.
The research, funded by the Department of Health, examined the cost associated with extending free GP care to all people on an incremental basis over a three-year period (2023-2026) using either an age-based or income-based approach.
The ESRI found that an age-based approach would cost between €462 million and €881 million, while an income-based approach would cost around €381 million-€881 million.
The institute noted that the higher end of each cost bracket was associated with high take-up rates and higher payment rates for GPs.
If free GP care were to be extended to all citizens in 2026, the ESRI estimated it would lead to an extra 1.9 million-2.3 million consultations, reducing out-of-pocket expenditure on GP services from €467 million to €95 million (following the age-based approach).
While the move would align with the Government's Sláintecare objectives, extensive work would also need to be done to recruit and train more GPs in order to meet the additional demand on GP services.
The report's lead author, Dr Sheelah Connolly warned: "There may not be a sufficient number of GPs available to deliver the additional visits associated with the ageing and growing population, as well as an increase in the number of people eligible for free GP care in the coming years.
"If there are not sufficient GPs to meet the additional demand for their services, then, while financial barriers to access may be removed, other barriers including long waits or no availability could hinder access, thereby undermining the universality of the system."