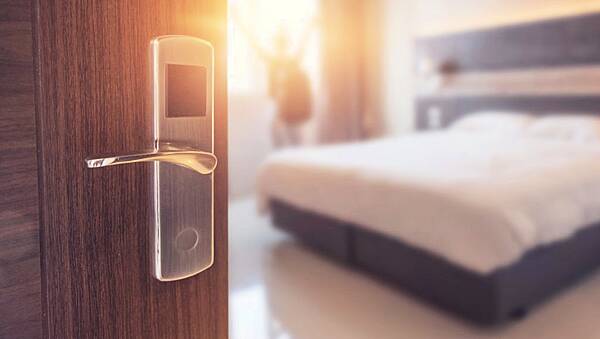 Seán McCárthaigh
Members of Dublin City Council have come out strongly in favour of a controversial proposal to introduce a hotel bed tax on visitors to the capital.
A report presented at a meeting of the council's finance committee on Thursday showed over €12 million could be raised annually if a 1% tax or levy was applied on visitors staying overnight in hotels in Dublin.
However, councillors accepted that the proposed tax could not be implemented without the Government first introducing new legislation to allow local authorities bring in such a tax or levy.
The proposal has already been sharply criticised by rural TDs and the hotel sector who have vowed to oppose any attempt to introduce the measure.
Minister's objection
Several councillors also sharply attacked comments made by the Minister of State at the Office of Public Works, Patrick O'Donovan, who voiced strong objection to the measure and claimed Dublin City Council already obtained revenue from property tax and increased commercial rates.
The Fine Gael Limerick County TD said councillors were "removed from the reality of the costs associated with visiting Dublin", which he claimed were "hugely expensive".
However, his party colleague, Councillor Paddy McCartan, said he wanted to disassociate himself from such "ill-informed" remarks which he found were "quite insulting."
"We are elected members in this city, and we know exactly the costs involved," he added.
Mr McCartan said the potential to raise €12 million annually through a hotel bed tax was "a modest proposal" given Dublin was listed as the fifth most popular destination in the world when Barcelona was hoping to raise €200 million from tourists in 2024 through various charges.
The Fine Gael councillor said he did not believe hotel guests would "shirk" from the idea of paying a 1% tax on their accommodation.
Labour councillor, Mary Freehill also attacked the OPW minister for ignoring the fact that high cost of hotel rooms in Dublin was due to hoteliers who had established that the market could bear such prices.
Ms Freehill said it was "nothing short of a disgrace" that a Government minister would complain about a local authority introducing a 1% charge in order to enhance facilities in the city.
Her party colleague, Dermot Lacey, also criticised Mr O'Donovan's "childish response" to the measure for suggesting Dubliners didn't like football, hurling or Garth Brooks.
Mr Lacey said the minister had shown "an extraordinary lack of knowledge of the funding of local government."
Implications and consequences
However, he welcomed comments by the Minister for Enterprise, Trade and Employment, Simon Coveney, that the Government would need to assess the proposal on a hotel bed tax for Dublin and fully understand its implications and consequences.
The minister said there was a need to do what was appropriate "to try to keep hotel rooms affordable and also to ensure that hotel themselves remain in business."
Supporting a hotel bed tax, Mr Lacey said a 1% rate "is not going to stop a single, solitary person who is paying those prices from coming to Dublin."
He claimed it was reasonable for visitors to pay a small contribution to services provided by the city.
Green Party councillor, Donna Cooney, said other parts of the country could also benefit from such a tax.
However, Aidan Sweeney of employers group, IBEC, who is a member of the finance committee, questioned the accuracy of the data used to estimate how much could be raised by the 1% tax which he claimed would be "imposed on a sector that has been closed for two years."
Sinn Féin councillor, Anthony Connaghan, said he did not believe a small charge would deter any tourist from visiting Dublin but stressed the need for any revenue raised from the tax to be ring-fenced for spending by the council.
While in favour of the principle of a hotel bed tax, independent councillor, Nial Ring, said he did not believe it was worth pursuing as it would allow central government to "steal" the money from the council.
Another Sinn Féin councillor, Christy Burke, was the sole elected member to voice opposition to the measure, claiming it could result in a shortfall of "heads on beds" which could lead to job losses in hotels.
The committee's chairperson, Seamas McGrattan of Sinn Féin, said the council would prepare a draft plan on engagement and consultation about progressing the proposal for the accommodation charge.