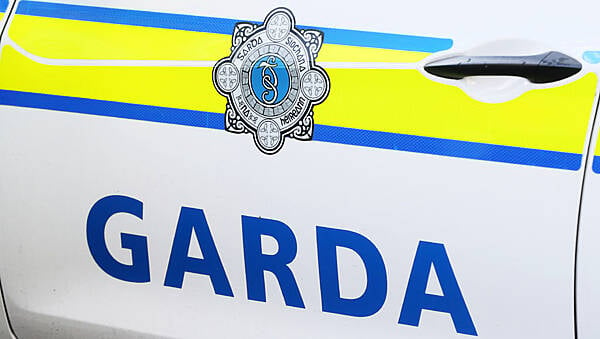 Claire Henry
A Dublin man who discharged his legal counsel and decided to represent himself has been given a four-year prison sentence for dangerous driving and endangerment.
Kenneth Williams, of Cloonlara Crescent, Finglas, Dublin 11, pleaded guilty at Dublin Circuit Criminal Court to dangerous driving, endangerment, driving with no insurance, and damage to property in the Tyrellstown and Finglas area, on November 5th, 2019. He has 113 previous convictions.
Passing sentence on Thursday, Judge Martin Nolan said Williams "drove in a dangerous manner and endangered members of the public and the gardaí".
Judge Nolan said he would take the guilty pleas, the accused's problems with drugs and the fact that he is already serving a lengthy prison sentence as mitigating factors.
The judge said: "The seriousness of what the accused did and endangered everyone, including himself, warrant a custodial sentence," sentencing him to four years in prison and disqualifying him from driving for a further four years.
The court heard gardaí were called to an incident at a petrol station in the Finglas area after a silent alarm was activated. While at the garage, gardaí saw two men who were not connected to the incident leaving the garage.
Gardaí knew that both men were disqualified from driving and saw them getting into a people carrier and driving away.
Garda Steph Kilroy told John Berry BL, prosecuting, that gardaí followed Williams in an unmarked garda car. When they activated the blue lights, Williams drove away at high speed, driving through a red light where other cars had to take evasive action.
He then drove straight through a T-junction and through another red light. At one stage during the chase, the people carrier came to a stop after mounting a curb while going around a roundabout.
Gardaí then had to take quick action as the people carrier began to reverse and attempted to ram the garda car.
Armed garda support and the air support units were deployed.
Gardaí also deployed a stinger which Williams avoided. The court heard a marked garda van was placed across the road in an attempt to stop the accused, but Williams accelerated and drove straight at the van, crashing into it.
The people carrier finally came to a stop at the back of Cappagh Hospital when it hit a rail. Williams fled the scene on foot but was tracked by garda air support and was later arrested and detained.
Williams, who had decided to represent himself, told the court that he did not wish to argue with the garda evidence and said: "I was full of drugs at the time, I was out of my head on tablets."