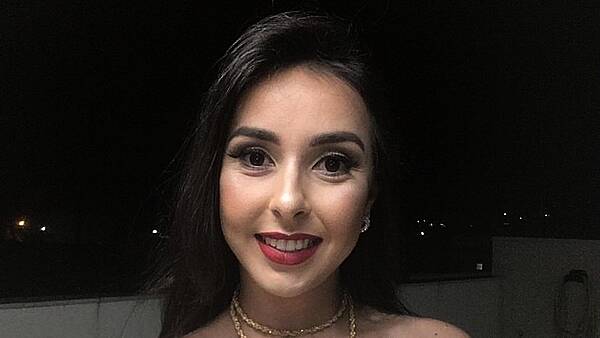 Tom Tuite
A man charged with the murder of his former partner Bruna Fonseca in Cork has been refused bail in the High Court after a judge held he "had no ties of substance in this jurisdiction".
Ms Fonseca (28) was found dead in a bedsit flat on Liberty Street in Cork City on New Year's Day.
Miller Pacheco (29), originally from Formiga in Brazil, is accused of murdering her at his address at Liberty Street on January 1st.
He was remanded in custody a day later following a brief hearing before Cork District Court.
The district court does not have jurisdiction to consider bail in murder cases; Mr Pacheco made an application before Ms Justice Melanie Greally at the High Court in Cloverhill in Dublin on Thursday.
He appeared via video link and listened to the proceedings with the aid of an interpreter. The State opposed his bid to be released due to flight risk fears.
Objection to bail
Detective Inspector Denis Lynch, from Anglesea Street Garda Station, gave evidence supporting the objection to bail.
He said the accused came to Ireland on November 18th and "has no ties in the jurisdiction" and alleged the man made contact with friends in Brazil before arrest.
In cross-examination, defence counsel Ronan Prendergast put it to Detective Inspector Lynch that his client was adamant that he was not detained at the building by witnesses.
The inspector accepted that the accused was not physically held when gardaí arrived.
The court heard that he had his passport at the time, and the inspector said conditions would not allay his concerns.
Mr Prendergast told the court that his client's family lived in Brazil, but they could raise €5,000 to €10,000, a very large sum for them. They had also nominated an aunt for bail.
Mr Prendergast asked the inspector if he knew much about the family's means in Brazil. He replied that he knew Mr Pacheo's and the injured party's families were known to each other and from the same city in Brazil.
He agreed that gardaí were in possession of his passport.
The accused shook his head at various points during the hearing but did not give evidence.
Flight risk
Nicola Cox BL, for the State, asked the judge to note the flight risk objections were also based on the seriousness of the case.
She submitted that the court was aware that the more serious the alleged offence, the incentive to flee increased.
Pleading for bail, Mr Prendergast said his client had the presumption of innocence and bail.
Counsel argued that possessing a passport was not equivalent to attempting to flee and he asked the court to consider the evidence that the accused was physically restrained at no point.
He said his client had no previous convictions; gardai had his passport, and there was an offer from his family and a "significant amount" coming from Brazil.
He also told the court that Mr Pacheco could reside at an address in this jurisdiction if released.
Ms Justice Greally held that the accused had "no ties of substance in this jurisdiction; his ties are to Brazil". Refusing bail, she said that if released on bail, there would be a substantial risk that he would seek to leave the jurisdiction.
Mr Pacheco is due to face his next hearing at Cork District Court on January 30th, when the case will be listed for Directions from the Director of Public Prosecutions to be conveyed.
Ms Fonseca, from Formiga in Minas Gerais, Brazil, was a qualified librarian and graduated from the Centro Universitario de Formiga in 2018.
However, she moved to Cork in September last year and began working as a contract cleaner at the Mercy University Hospital.