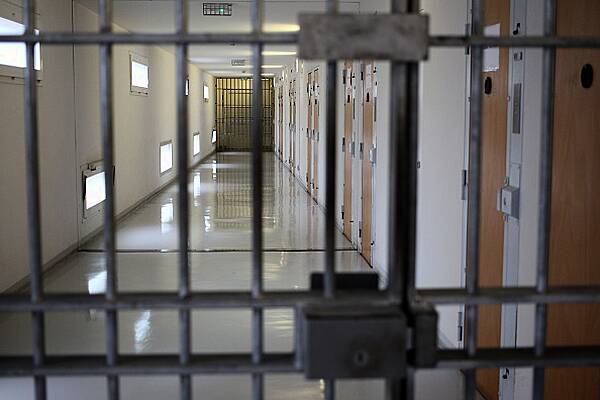 Paul Neilan
A high-risk sex offender who raped a woman with a mild intellectual disability three times after grabbing her on a side-street late at night has had his jail term increased, with the Court of Appeal finding that the discount he received for being a non-English speaker in an Irish prison was "excessive".
Returning judgment on Thursday, Mr Justice George Birmingham said the court also found it surprising that the trial judge had placed "little emphasis" on the fact that Costel Pirvu (39) has a previous conviction for attempted rape.
Mr Justice Birmingham said that a probation report describing Pirvu's attitude towards his victim was "very disturbing", with the reporting finding that he displayed no remorse or empathy and on occasion took a derogatory view of the victim.
He said the court would quash the original jail sentence of six-and-a-half years and substitute it with a sentence of 10 years' imprisonment with the final year-and-a-half suspended.
Attack in west of Ireland
Pirvu, formerly of Kilreekill, Loughrea, Co Galway, was found guilty of three counts of rape and one of false imprisonment after a nine-day trial at the Central Criminal Court last year. He had pleaded not guilty on all counts and was jailed for six and a half years.
At Pirvu's trial, Detective Garda Adrian Fehily told Éilis Brennan SC, prosecuting, that the offence took place at a town in the west of Ireland in the early hours of February 4th, 2018.
The woman, who was 19 at the time, had been socialising with some friends who walked her halfway home.
She told gardaí she saw a man she didn't know looking at her and she ran, but he grabbed her and forced her against a black jeep and then to the ground.
The court heard he took off her pants and raped her even though she struggled to escape, receiving injuries and bruises to her arms, legs and back.
Pirvu refused to let her go home, threatened her and forced her to go back to his apartment. She said she felt if she didn't do what he wanted, he would hurt her.
CCTV footage showed Pirvu and the victim walking back towards his apartment, where she told gardaí he raped her twice further and finally let her go the next morning when a flat-mate of his walked in and demanded that she be freed.
Unduly lenient
After a Court of Appeal hearing earlier this week, Ms Brennan successfully argued on behalf of the Director of Public Prosecutions that Pirvu's sentence had been unduly lenient.
Counsel said Pirvu unduly benefited in mitigation because the trial judge had factored in his status as a foreign national with no English, which would make prison life more difficult for him. Ms Brennan said the trial judge said every day in prison for Pirvu would be like a day and a half for an English-speaking person.
Ms Brennan said the trial judge "came up with a formula that it would be 50 per cent more severe for him than a local", which amounted to an "extremely high" discount.
Counsel said she was not taking issue with the headline sentence of 10 years but that the discount of three-and-a-half years was "extraordinary". She added that Pirvu had previous violent convictions from his time in Romania and Germany.
Ms Brennan said Pirvu only claimed to gardaí that he had consensual sex with his victim after they told him his DNA had been discovered on her body.
Mr Justice Birmingham, presiding, said the three-judge court would increase the sentence to 10 years' imprisonment with the final 18 months suspended.
"In our view, the sentence of 10 years arrived at represented the absolute minimum that could have been considered. A starting sentence of 12 or 12-and-a-half years might well have been identified. Leaving to one side the fact that the respondent is a non-English speaker, he really had very little going for him in terms of mitigation," said Mr Justice Birmingham.
"He [Pirvu] had a significant prior criminal record, including, most notably, a conviction for attempted rape, a fact on which, surprisingly, little emphasis was placed by the trial judge. There was no plea of guilty or expression of remorse. What the probation report had to say about his attitude to his victim is very disturbing.
"We agree with the trial judge that the fact of being a non-English speaker would make the sentence more difficult for the respondent, as does the fact that it is not possible for family members to make visits. This provided a basis for some reduction in sentence, but we are firmly of the view that the reduction proposed by the trial judge was, to a considerable extent, excessive," said the judge.
"Being of the view that the ultimate sentence from the Central Criminal Court of six-and-a-half years was, to a significant extent, unduly lenient, we will quash that sentence and substitute a sentence of ten years' imprisonment but with the final year-and-a-half suspended," said Mr Justice Birmingham.
Mr Justice Birmingham also noted that the probation report described Pirvu as being "at a very high risk of sexual offending in the next 12 months".
"The probation report notes that throughout the various interviews undertaken with the respondent, he showed no remorse towards the victim of the offence, displayed no empathy towards the victim or understanding of the harm caused by his actions. His view of the victim was, on occasions, derogatory and he became both angered and frustrated when questioned regarding aspects of his sexual offending as part of the assessment process," said the judge.
Mr Justice Birmingham said the increased sentence would be backdated to August 7th, 2018, when Pirvu first went into custody.
If you have been affected by any of the issues raised in this article, you can call the national 24-hour Rape Crisis Helpline at 1800 77 8888, access text service and webchat options at drcc.ie/services/helpline/, or visit Rape Crisis Help.
In the case of an emergency, always dial 999/112.