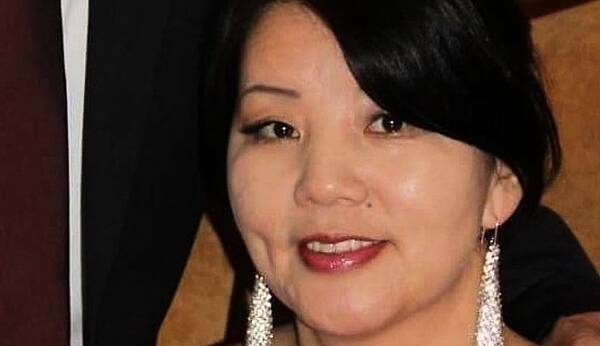 Fiona Magennis
There is no statutory basis for sentence reviews in cases of children found guilty of committing serious crimes, the Central Criminal Court has heard, and the area is "crying out for legislation".
On Friday, Mr Justice Tony Hunt heard submissions in the case of the teenage boy who was just 14 when he murdered Mongolian national Urantsetseg Tserendorj as she walked home from work two years ago.
The judge adjourned the sentence hearing until next month to allow him time to consider the options available to him.
The teenager, who is now 17, had pleaded not guilty to the murder of Ms Tserendorj but guilty to her manslaughter on January 29th, 2021. The state did not accept his plea and the boy twice stood trial for her murder.
The original jury was unable to reach a verdict. However, in November last year a reduced panel jury at his retrial found him guilty of murder by a majority verdict of 10 to one after eight hours and 59 minutes of deliberations.
The teen had also pleaded guilty to producing a knife and to attempting to rob Ms Tserendorj on a walkway between George's Dock and Custom House Quay in the IFSC, Dublin on January 20th, 2021.
At the Central Criminal Court on Friday, Mr Justice Hunt heard submissions in relation to the relevant options available to him when sentencing the youth. As the boy was just 14 when he killed Ms Tserendorj, the usual mandatory sentence of life in prison does not apply.
Sean Guerin SC, for the Director of Public Prosecutions (DPP), said he wished to take the court through what it needs to be aware of in terms of sentence.
He said previously, in the course of his address to the court, Defence Counsel Michael O'Higgins had referred to the different options available; either a life sentence or a determinant sentence, and at that stage the issue of a review date arose. Mr Guerin said the law clearly allows for the sentence of life but that was not required in this case.
Counsel said there has been, for some time, a degree of uncertainty of the power for a review of sentence in the case of a young person.
Mr Guerin said the Court of Appeal has said there is merit in reviews, but there is no statutory basis for this. He highlighted a number of cases in which the Court of Appeal had determined that a review of sentence was appropriate.
Mr Justice Hunt asked if a review was imposed in this case, does the DPP think that the judge would have the full range of options available to him.
He said in other words, if the defendant has not done well enough to release him at the review date, could another review date be fixed, or if he has done well then maybe he could be given another chance.
Mr Justice Hunt said the important thing to consider was whether the reviewing judge would have the option to suspend any part of the sentence or whether the judge would "have to bring the curtain down" and release the defendant without any suspended sentence conditions.
In response, Mr Guerin said there is an issue to be decided on that matter and said there had been decisions made in the Court of Appeal on the appropriateness of such a mechanism.
'Somewhat unclear'
"There's a matter of law to be decided and there's no authoritative decision as to whether that review power remains available in respect of a minor," counsel said.
Responding to Mr Guerin's submission, Mr O'Higgins said the position seemed to be that the powers of review in terms of the court were "somewhat unclear".
"It seems to be completely without controversy that this is a matter crying out for legislation," he added.
"My client doesn't want to be caught between the rock and the hard place. All we want for our client is that he gets the best possible result the court can afford."
Mr O'Higgins said in relation to the three options available, a life sentence, a life sentence with review or a determinative sentence, his client's preference would be a determinative sentence so that he "has something to work towards".
"One might say it avoids the situation to which these difficulties give rise. Unfortunately, the Court of Appeal has said you can't suspend a period of detention imposed on a minor," Counsel said.
He said a common issue in all three of the options was that a suspended sentence would be of benefit because it would allow for "a controlled release back into society".
He said that as far as the question of whether, if a review was to be put in place there would be an automatic exit or a possibility to suspend some of that sentence, "it would be very very difficult to say".
"Again, this would be an argument to put in place a determinative sentence," Mr O'Higgins added.
He said it had an element of "clean determination" without unnecessary uncertainty hanging over it.
After hearing both sides' submissions, Mr Justice Hunt said he would adjourn the hearing until February 13th.
Trial
During the teenager's trial, the court heard Ms Tserendorj, a Mongolian national who had been living in Dublin with her family for approximately 15 years, was returning home from work at around 9pm on January 20th when she was confronted by the accused asking for money.
When she told him she did not have any money the teenager inflicted the fatal stab wound to her neck which severed her carotid artery.
The injury led to a catastrophic lack of oxygen to the brain and Ms Tserendorj remained on life support at the Mater Hospital for a number of days before her death was confirmed on January 29th.
The teen admitted stabbing the 49-year-old when gardaí called to his home in relation to a different matter on January 21st.
When members of the force attended the home of the accused with a search warrant in response to a complaint about the theft of an electric pedal bike, he told them: "I panicked and pulled the knife out of my pocket and stabbed her in the neck. I done it. I didn't mean to do it. I'm sorry for it."
Evidence was heard during the trial that both of the teenager's parents were chronic drug addicts. His grandmother gave evidence of the teen becoming involved in the abuse of drugs from an early age.
Sean Guerin SC, for the State, had contended the accused lashed out at Ms Tserendorj repeatedly in a "callous, unprovoked and vicious act of thuggery" that was intended to cause injury.
Lawyers for the accused told jurors the teenager intended to rob but not kill the mother-of-two.
At a sentencing hearing last December, Ms Tserendorj's husband Ulambayer Surenkhor said it was hard it was to carry on living after his wife's murder.
"Humans lack humans, we lack each other's love, what we share is happiness and sorrows, but now it is very hard to live," Mr Surenkhor said in a victim impact statement. He said his family had lived happily until "that terrible tragedy".
"I lost my beloved wife and our children lost their mother. My health has been affected by severe mental difficulties and I have heart problems. I get unstable, lose my temper, and I just want to scream," said Mr Surenkhor.
Mr O'Higgins SC told the court the murder was not premeditated and the crime was opportunistic. He said the teenager became dependent on cannabis at 13 and progressed to cocaine.
"He was using phenomenal amounts of drugs at this time," Mr O'Higgins said, adding the teenager had taken "a very significant quantity of drugs" on the day of the murder.