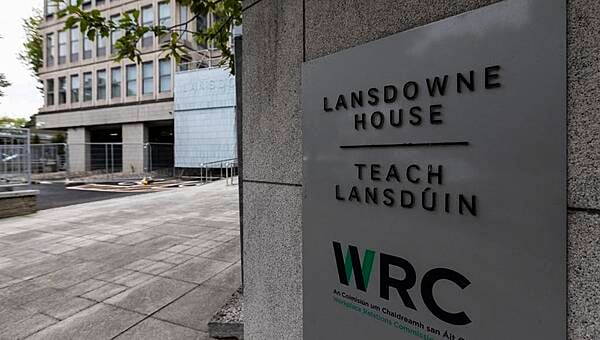 Gordon Deegan
A Kerry firm which has received millions of euro in State Direct Provision contracts for accommodating international protection applicants did not pay one of its workers a Sunday premium for 13.5 years.
The Workplace Relations Commission (WRC) has ordered Onsite Facilities Management Ltd to pay €16,692 compensation to Krzysztof Cender for the firm's long-running breach of the Organisation of Working Time Act.
WRC Adjudicator, Úna Glazier-Farmer found that Mr Cender's complaint under the Act was well-founded as he worked for the company for approximately 13.5 years without a double premium payment for working Sundays.
Ms Glazier Farmer stated the €16,692 compensation- equivalent to six months wages – is just and equitable in light of the fact the issue has been rectified by the firm.
Government departmental figures show that Onsite Facilities Management Ltd – with an address of Laccamore, Abbeydorney, Tralee – received €3.3 million (including VAT) in fees for accommodating international protection applicants in 2020 and this followed a payout of €3.05 million (including VAT) in 2019 for the operation of four Direct Provision centres in Co Kerry.
In her findings concerning the unpaid Sunday premium from 2007 to 2022, Ms Glazier Farmer said the company had described the issue as an "oversight".
In evidence, Mr Cender – whose gross income amounts to €642 per week – stated he started work in March 2007 with the company and works every Sunday. However, until 2022 he did not receive a Sunday premium.
He stated he received a contract of employment and there was no reference to an additional payment for working on a Sunday.
Mr Cender said that since bringing it to the attention of his employer in April 2022 he has since received double-time on Sunday.
Initial meeting
Mr Cender gave evidence that he raised the issue of Sunday premium in 2014 following a meeting with company director, Catherine Leen and a representative from their HR department.
Represented in the case by Mannix & Co. LLP, Mr Cender said he raised the issue orally at the meeting and was told he was not entitled to the premium. In response, Ms Leen told the WRC hearing that she had no recollection of any issue being raised around additional pay for Sunday at the meeting.
Recalling the matter, Ms Leen felt that all of Ms Cender's grievances were addressed in writing as per a letter which was issued arising from the meeting which contained no reference to a Sunday premium.
Asked by Ms Glazier-Farmer if he followed up with his employer about the Sunday premium at the time, or at any time before this complaint in April 2022, Mr Cender accepted he did not.
Ms Glazier-Farmer stated the firm's evidence at the hearing was that it was due to an oversight that Mr Cender had not been paid an additional sum to cover his work on Sundays from his start date in March 2007.
Ms Leen gave evidence that this had been rectified when it was first notified in April 2022 and Mr Cender is now in receipt of double-time on a Sunday.
Ms Glazier-Farmer stated it was accepted by the employer that Mr Cender was not compensated for working on Sundays from his commencement date in March 2007 up to the date he made a complaint to the WRC, the first date the firm states it became aware of the issue.
Onsite Facilities Management Ltd's recently filed 2022 accounts with the Companies Office which state the company operates two centres in Tralee and two in Killarney for the State's Reception and Integration Agency (RIA). The centres have a combined capacity for 335 international protection applicants.
The company – which employs 46 people – recorded a post-tax loss of €89,441 in the 12 months to the end of February 2022 and this followed a post-tax profit of €190,631 in the prior year.
Last year, four directors shared aggregate pay of €326,469, which included pension contributions of €15,896.