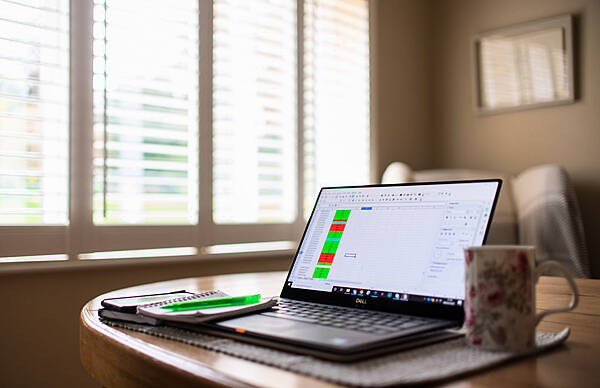 Fiachra Gallagher
Job vacancies have fallen by 11 per cent since this time last year, but the jobs market remains strong in Ireland, according to new figures released by IrishJobs.ie.
Despite the drop in vacancies since 2021, openings are still up 28 per cent from pre-Covid levels.
IrishJobs.ie released its quarterly figures on Friday, describing the jobs market as "strong" as it entered the new year.
"The high number of jobs available, combined with the current 20-year low in unemployment means the competitive recruitment landscape is set to continue in the year ahead," Orla Moran, general manager at the recruitment website, said.
The final quarter of the year saw a drop of 13 per cent in vacancies from the previous three months.
The survey looked at 39 sectors across the economy, recording a yearly uptick in jobs in nine sectors — including security, customer services, media and health.
Sectors that saw yearly declines included travel, arts and entertainment, retail and catering.
Looking broadly at the jobs market, the catering sector accounted for over 13 per cent of job vacancies in the final quarter of the year, with healthcare and management the second- and third-largest recruiting sector respectively.
Some areas of the country saw greater growth in job opportunities than others. Co Cork (30 per cent), Co Offaly (19 per cent) and Co Roscommon (18 per cent) saw the biggest yearly jumps in openings.
Remote work vacancies are falling, according to the survey — the final quarter of the year saw a 20 per cent drop. While remote working jobs remain significantly higher than pre-Covid levels, there is a general downward trend in opportunities.
"The data from this latest index shows us that the demand for skilled and experienced staff is not likely to end any time soon," Ms Moran commented.
"The ESRI is predicting that unemployment will remain under 5 per cent for the next twelve months, and with such high levels of employment across all sectors, employers will need to look at their talent attraction strategies if they're to entice people to change jobs against an uncertain economic outlook.
Ms Moran noted that given the current state of the jobs market, employers will need to be flexible in meeting the demands of jobseekers, including salary expectations, company culture and wellbeing options.